Listen up party seekers – we've got the top places to visit for Spring Break in 2020, so you can start planning that sweet release from studying. For many students, Spring Break (around mid-Feb-March) is the last chance to let loose before finals. So you're going to want plenty of sunshine, endless parties and #goodvibesonly.
From Cancun to the Caribbean, these are the places where you're guaranteed sun and fun.
Best Destinations For Spring Break 2020
Cancun is easily one of the most famous Spring Break destinations, and for good reason. White beaches, beautiful weather, booze cruises and top nightlife means that thousands of collage students flock here each year for wild parties. You can hit up hotels such as the Grand Oasis Cancun for pool parties and internationally renowned DJs.
Miami ticks all the boxes for Spring Breakers: stylish bars and nightclubs, yacht parties, pool parties, beach parties… Basically, any sort of party! There's also plenty of events and festivals on, such as Miami Music Week, the Winter Music Conference and ULTRA. The party vibe spreads all across the city and you have the added bonus of staying in the US.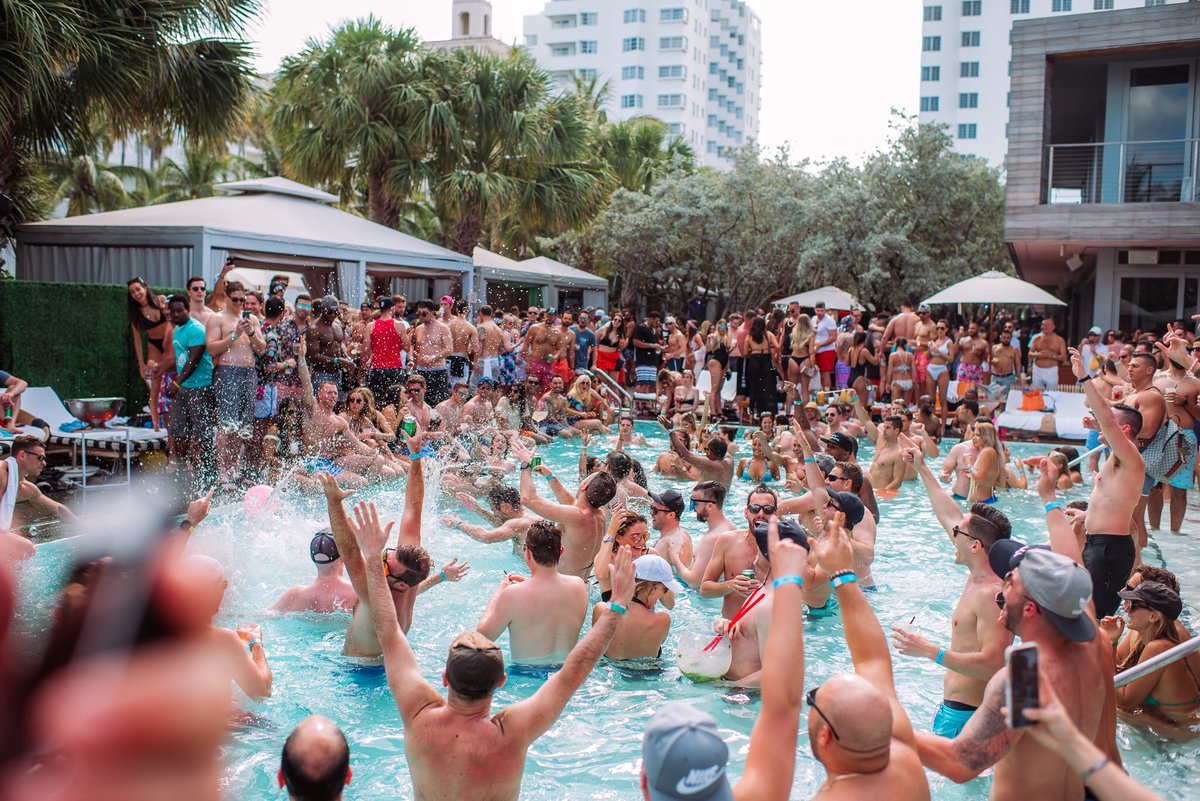 Right on the southern tip of Baja California Sur, Cabo is an amazing place for a break with a difference. Enjoy watersports such as  jet skis and parasailing, bar hop on the waterfront bars at Mdona Beach and hit the clubs at night. Have some cash to splash? Stay in an all-inclusive hotel for rooftop sunset socials and DJ parties.
Spring Break in Jamaica is always a good idea. Spend your days of freedom cruising the harbour, soaking up the sun, meeting new people and dancing all night long to the reggae beats of Jamaica. The beach bars and clubs all across the island are teaming with people during Spring Break, with cliff diving, fun parties and boat trips taking place.
Each year, thousands of students travel to Nassau in the Bahamas for their Spring Break. This year, Student Travel Services has booked out an entire resort for the ultimate party getaway. Expect unlimited drinks, pool/beach parties at the resort, party cruises, nightly events at top night clubs and serious antics.
Surfing, swimming, snorkelling, scuba diving, parasailing, wave runners, bikini contests, and beach parties… South Padre Island has long been a hotspot for Spring Breakers. While this year will see Texas' biggest universities hold their breaks on different dates for the first time, the island town will still be packed with students from across the US.
With 21 miles of the white and coral sandy beaches, Punta Cana has major draws for the college crowd looking to soak up the sun. Bavaro Beach is the most famous, with great bars and restaurants, while Punta Cana city itself is full of huge, electro and dance clubs. Check into one of the many resorts for pool parties and sunset cocktails, and enjoy activities such as ziplining.