From Route 66 all the way to The Loneliest Road that starts in Maryland, the United States is filled with fantastic road trips that have long been alluring travellers out onto the open road. With so many different routes to take, it's near impossible to decide on just one road trip to take. These Arkansas road trips are a great starting point for an adventure with friends.
From the rolling Ozark mountains to the Delta flatlands to the Mississippi River, Arkansas highway drives offer some incredibly scenic views of The Natural State.
The Best Arkansas Road Trips
1. Great River Road National Scenic Byway
The Great River Road runs through 10 states along the Mississippi River from Minnesota to the Gulf of Mexico. Arkansas's portion of the route crosses the east side of the state from north to south.
A road trip along the Great River Road National Scenic Byway is a great chance to dive into the state's art, culture, history, unique food and much more.
Distance: 391 miles.
Route highlights:  Crowley's Ridge; Helena.
When to do it: Year-round.
2. Boston Mountains Scenic Loop
The Boston Mountains Scenic Loop consists of two state-designated scenic byways, U.S. 71 and Interstate 49 I-49, both of which run between Alma and Fayetteville in Northwest Arkansas. It's one of The Natural State's most interesting road trip routes. Both routes offer impressive mountain views.
I-49 has great vistas of the countryside while scaling high-span bridges and the state's only highway tunnel; the Boston Loop on U.S. 71 has plenty of locations to pull off the road and do some mountain hikes.
Distance: U.S. 71: 42 miles; I-49: 38 miles
Route highlights: Artist Point; Fayetteville; Devil's Den State Park.
When to do it: Year-round.
3. Sylamore Scenic Byway
This pretty route will show you all the best of North Central Arkansas. The picturesque Sylamore Scenic Byway passes through the white oak-hickory forests and shortleaf pines found in the Ozark National Forest. The winding route offers viewing points of limestone cliffs and mountain vistas.
Distance: 26.5 miles.
Route highlights: Blanchard Springs Caverns; Ozark Folk Center State Park; Calico Rock.
When to do it: April – October.
4. Hot Springs to Eureka Springs
This popular route starts off in Hot Springs, which is set deep in the Ouachita Mountains. The city of Hot Springs almost completely surrounds the national park of the same name. You'll cross over creeks and rivers with countryside views before finishing in the cute town of Eureka Springs in the Ozarks.
Distance: 197 miles.
Route highlights: Hot Springs National Park; Hall Creek Falls; Jasper.
When to do it: Year-round.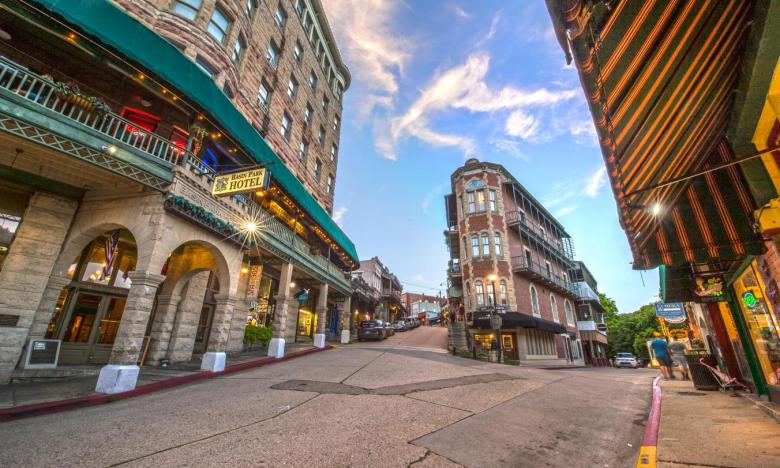 5. Mount Magazine Scenic Byway
Drive to the state's highest point as this route begins its ascent through the forests on the slopes of Mount Magazine, the highest peak in Arkansas at 2,753 feet.
At the top you'll find Mount Magazine State Park, which includes a full service lodge, conference center, restaurant, indoor pool and hot tub, plus fully-equipped cabins with fireplaces and hot tubs on the deck overlooking the river valley.
Distance: 45 miles.
Route highlights: Cove Lake; Mount Magazine State Park; views of Blue Mountain Lake.
When to do it:
6. Arkansas Wine Country
This popular route takes you through West Arkansas, where several wineries practice traditions passed down through many generations. Here, you can enjoy free tours, tastings, festivals and other events. It's probably best not to drive this yourself or else you won't be able to sample the wine itself. The route will also pass through Ozark National Park with lake and mountain viewing points.
Distance: Varies on how many wineries you stop off at. See stops here.
Route highlights: Post Familie Vineyard & Winery; Mount Bethel Winery; Mulberry River.
When to do it: Summer for wine tasting events; Fall for foliage!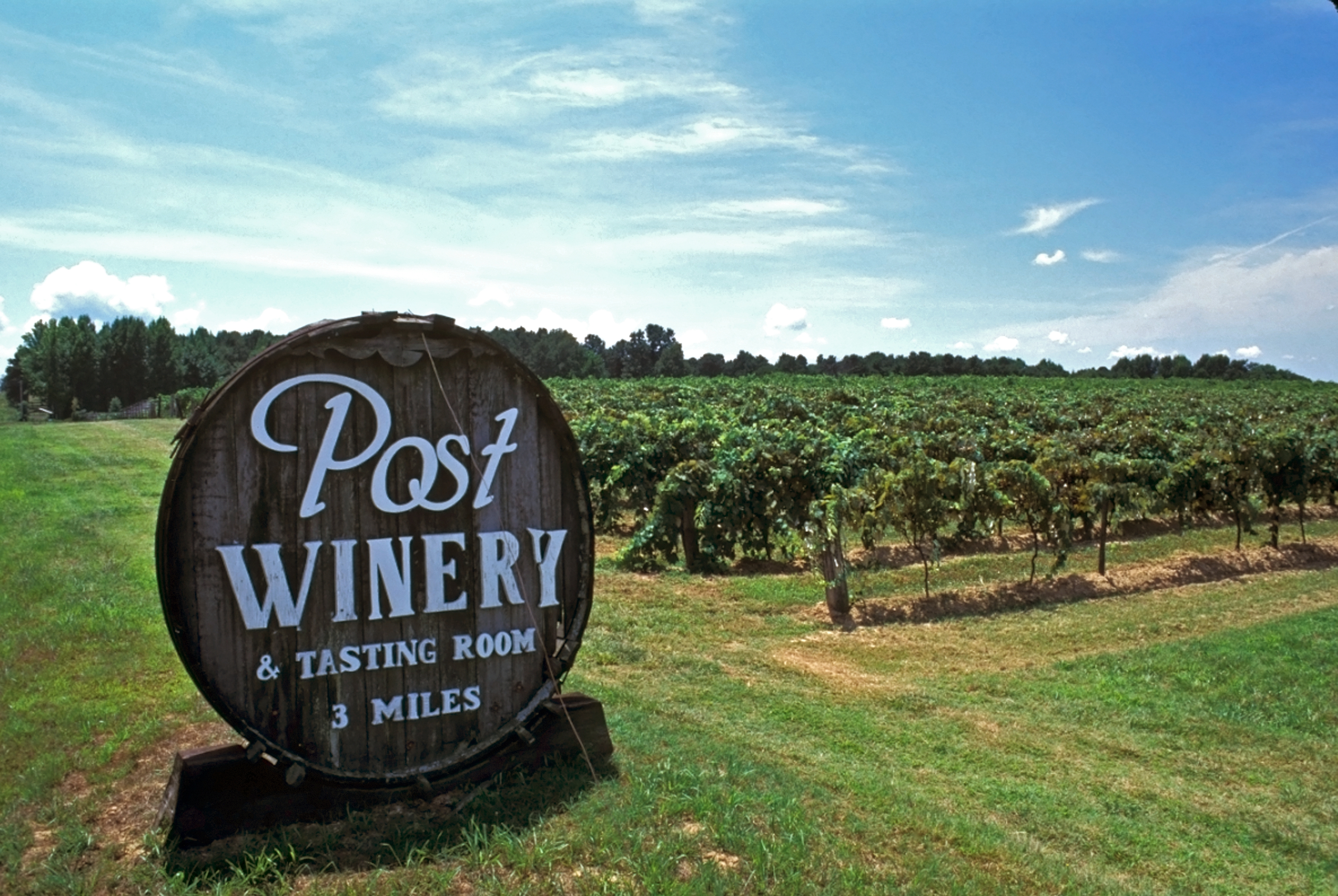 7. Great Highway 65 Road Trip
The Great Highway 65 Road Trip will take you through Arkansas' lower delta to its state capitol, and past Clinton into the heart of the Ozark foothills. You'll drive through some of Arkansas' most popular destinations, including Mountain View, the Buffalo River, and Eureka Springs.
Distance: The entire highway is 966 miles, of which 313 miles are in Arkansas.
Route highlights: Eureka Springs; Clinton; Natural Bridge; Woolly Hollow State Park.
When to do it: April – September.
If you are spending time in the state check out The 25 Best Places For Ribs In Arkansas.