Although it's a small state, it packs a serious punch when it comes to great driving routes and there are some truly majestic Delaware road trips to embark on. The fact that it sits on a peninsula jutting into the Atlantic Ocean means there are some great roads lined with sand dunes and pretty views.
The road trips on the list range from a short 12 mile trip through to routes that are ideal for making a small vacation out of. From woods and wildlife, to history and seaside views, there really is something for everybody on this list.
Time to round up some friends or family, and plan out a trip exploring Delaware state…
The Best Delaware Road Trips
1. Delaware Bayshore Byway
What's not to love about a road trip along Route 9, a scenic byway that follows along the Delaware River and Bay Estuary. Drive through historical small towns and lush marshes. Oh, and be sure to stop along the way for some of the best birding on the east coast.
Distance: 100 miles
Route highlights: Little Creek, Bowers Beach and Milton
When to do it: Spring, Summer and Fall
2. Wilmington to Bombay Hook National Wildlife Refuge
Take the scenic road from Wilmington to this National Wildlife Refuge for a 12-mile auto driving tour where you'll spot all sorts of animals. Driving slowly, hiking and biking the refuge is an excellent way to get an up close and personal look at nature. Each season brings different birds to the refuge looking for feeding, resting, or nesting areas.
Distance: 61.5 miles
Route highlights: Sassafras River (Maryland), Millington Wildlife Demonstration Area
When to do it: Spring-Summer
3. Delaware's Chateau Country
Take a drive northwest of Wilmington, and you'll notice how the scenery seems to quietly become that much more enchanting. This is "Chateau Country," Delaware's most exclusive region and for generations the home of the DuPont family and its grand mansions. Today, many of those spectacular homes and their stunning gardens are open to visitors.
Distance: 13.5 miles
Route highlights: Winterthur, Enchanted Woods and Mt. Cuba Center
When to do it: Spring, Summer and Fall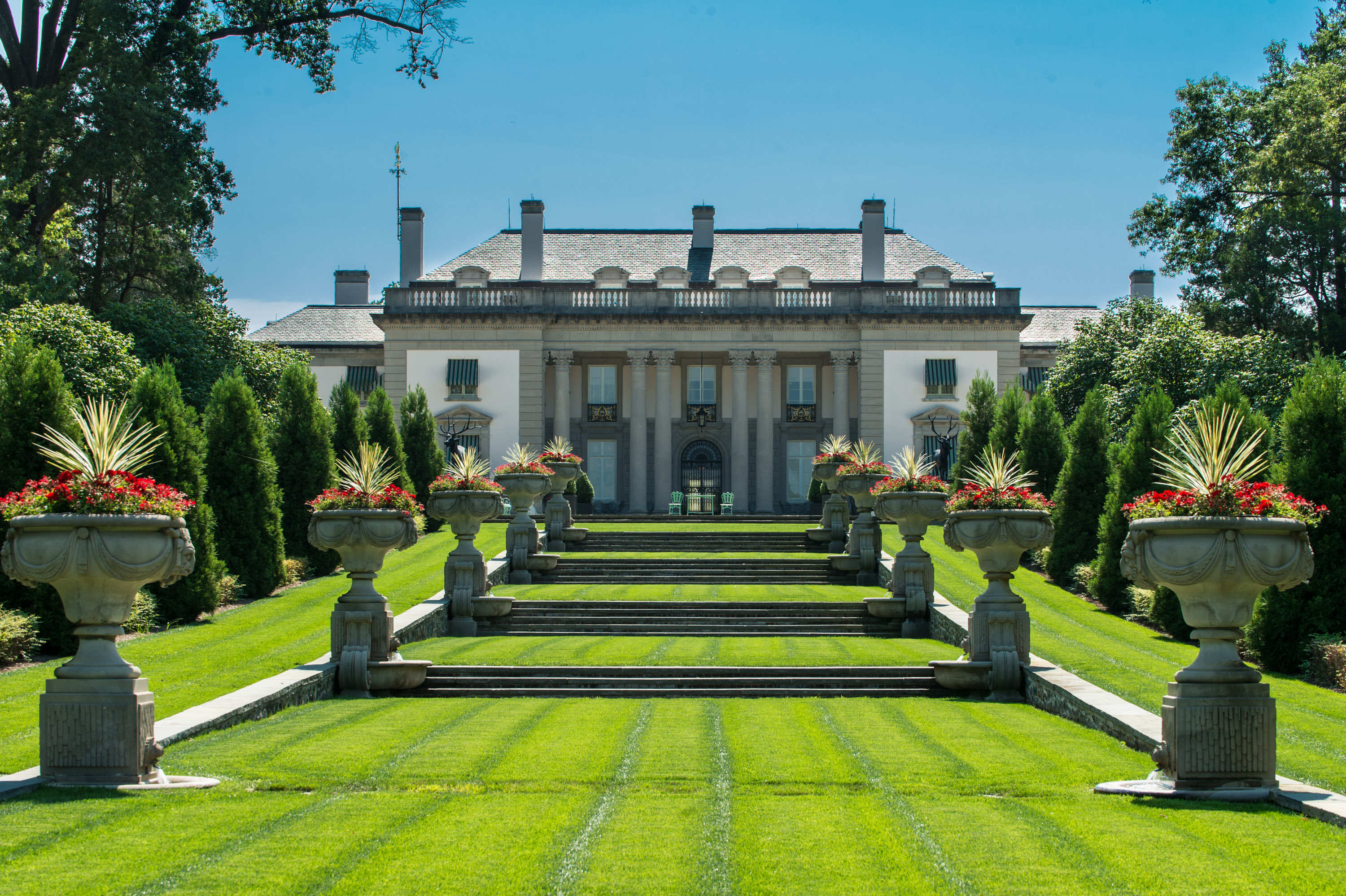 Image: Leslie W. Kipp/Visit Wilmington
4. Red Clay Valley
Red Clay Valley Byway takes you on a relaxing drive with spectacular views of wooded hillsides and scenic vistas including the Ashland Covered Bridge, Mt. Cuba Center and the Auburn Heights Preserve. It takes about an hour to drive, although you might want to spend longer stopping off along the way.
Distance: 27 miles
Route highlights: Red Clay Ravine Natural Area,  Auburn Heights Preserve and Hockessin
When to do it: Year-round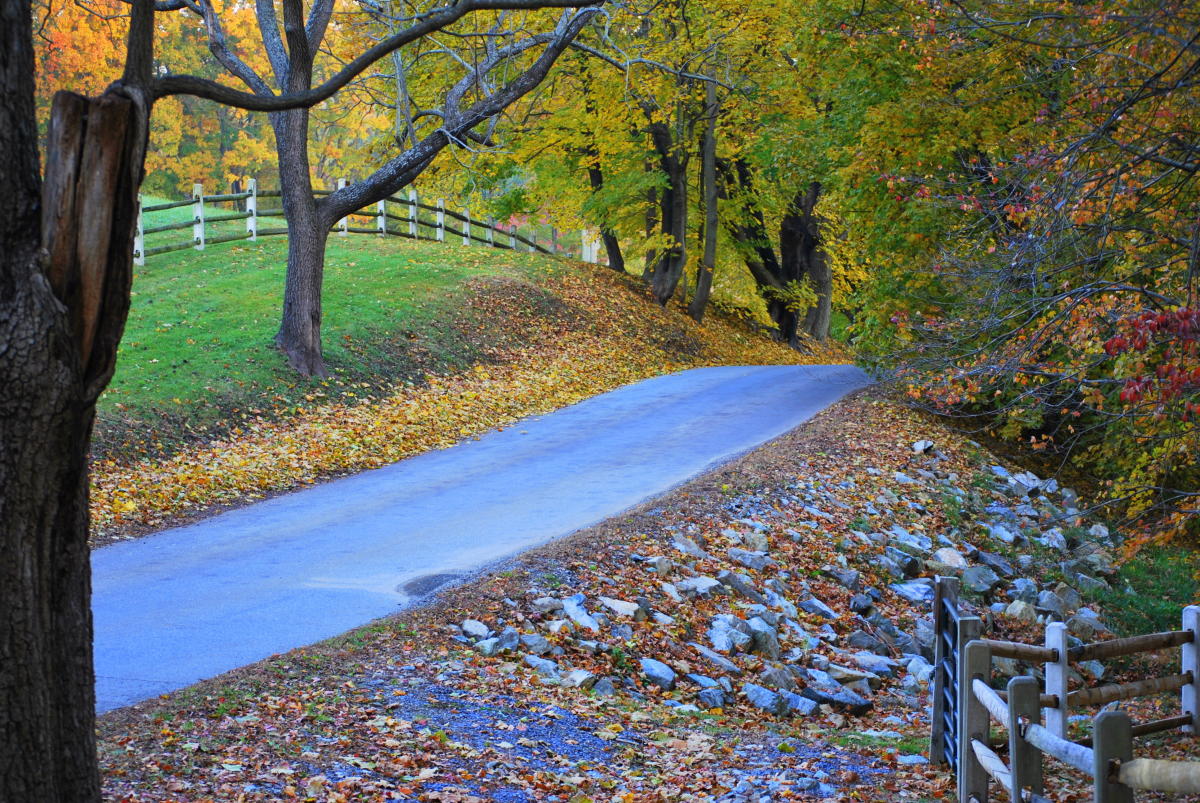 5. Brandywine Valley National Scenic Byway
Take a road trip through the rolling hills of the Brandywine Valley, from downtown Wilmington to the Pennsylvania state line. Stop at many historical and cultural sites along the way, including historic estates, water-powered mills and the Port of Wilmington.
Distance: 12 miles
Route highlights:  Nemours Estate; Longwood Gardens.
When to do it: Year-round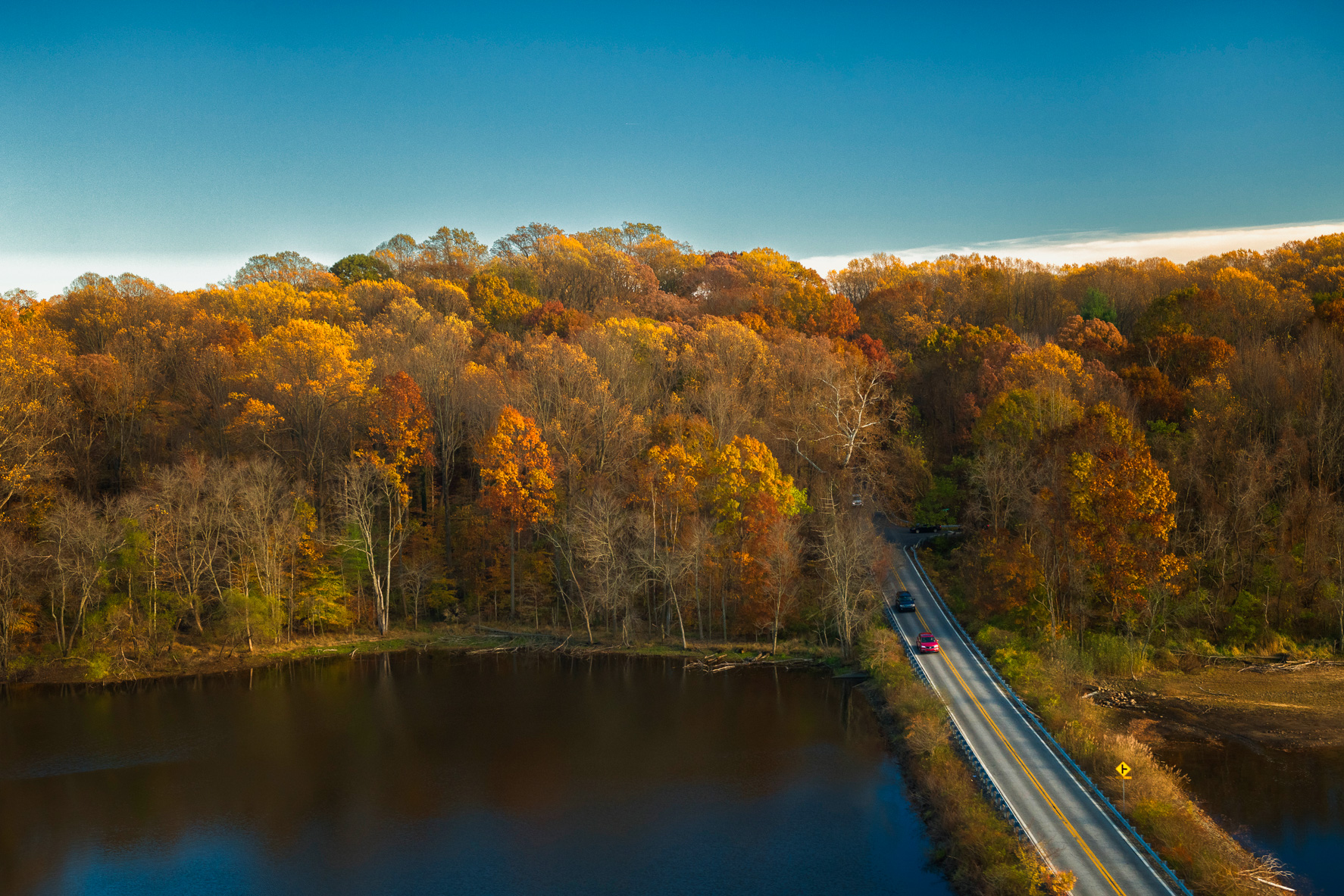 Image: Joe del Tufo
6. Harriet Tubman Underground Railroad Byway
Hailed as the "Moses of Her People," Harriet Tubman was a heroic leader in the fight against slavery. The Harriet Tubman Underground Railroad Byway gives travellers a chance to explore sites where brave men and women risked it all to reach freedom. The byway spans throughout Delaware, Maryland and Pennsylvania.
Distance: 95 miles
Route highlights: Smyrna, Harriet Tubman Underground Railroad Visitor Center; Delaware River, Delaware-Pennsylvania State Line.
When to do it: April-October
7. Lewes "Gateway to the Nation" Byway
The Historic Lewes Byway takes you through Lewes, a beautiful coastal town of Lewes nestled along the shores of the Delaware Bay and Atlantic Ocean. This quaint historic town was one of the earliest Dutch settlements in the state. Enjoy views of the beautiful beaches along the Delaware Bay, including Cape Henlopen State Park.
Distance: 12 Miles
Route highlights: Cape Henlopen State Park; Wooddale covered bridge; the Lightship Overfalls, the famous ferry
When to do it: Year-round
If you are spending time in the state check out The 7 Best Pizzas In Delaware.