Whether it's a former presbytery in France – the country with the most castles on Airbnb – or a haveli in India, there are more than 4,900 castles for regal adventurers to discover on Airbnb. These castles on Airbnb will provide you with the opportunity to live like royalty for a night or two…
Castles You Can Rent On Airbnb
A medieval experience awaits at this old tower that has amazing views of the Italian countryside. A combination of Gothic charm with modern comfort, the owners have been restoring the property for 20 years. They now welcome guests from all over to enjoy the lavender fields and pastures of donkeys and horses on the property.
With awe-inducing paintings on its walls, this haveli is a marvel of art, with frescoes and rare artefacts dating back more than a century. Guests can enjoy the lawns, terraces and courtyards that serve as an open-air art gallery, or soak in the lavish bathtubs that each room offers. You won't want to leave this beautiful home…
This warm and magnificent abode has a secretive past, having been the location of secret Scottish parliaments, military sieges, and a safe haven for escapee monarchs. It is the perfect holiday retreat for history buffs wanting a taste of the past.
Seeking a more private getaway? This sprawling property will truly make you feel cut off from the world with no nearby neighbours or roads to disrupt your stay. Surrounded by a lush forest and pond, castle guests enjoy their own clubhouse, two kitchens, a bar, a chapel, and an indoor gym complete with a ping pong table and bowling grounds.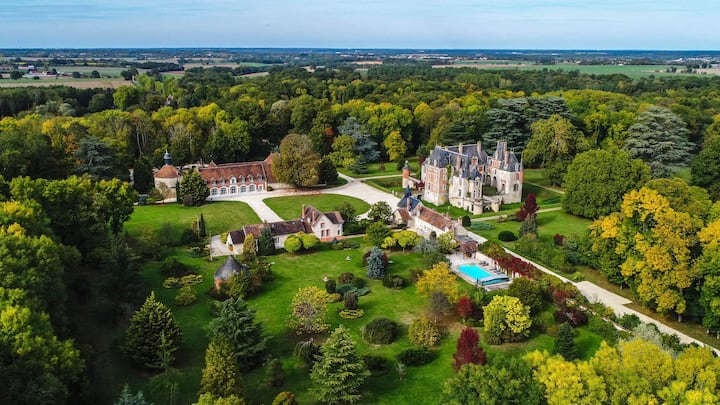 Built in 1917, this castle was inspired by the previous owners' trip to England and their childhood dream of owning a castle, with gardens, gargoyles and a pond gazebo. Restored in 2000 by its then artist-owner, this castle home now has modern amenities beyond its walls… Complete with a jungle-themed room!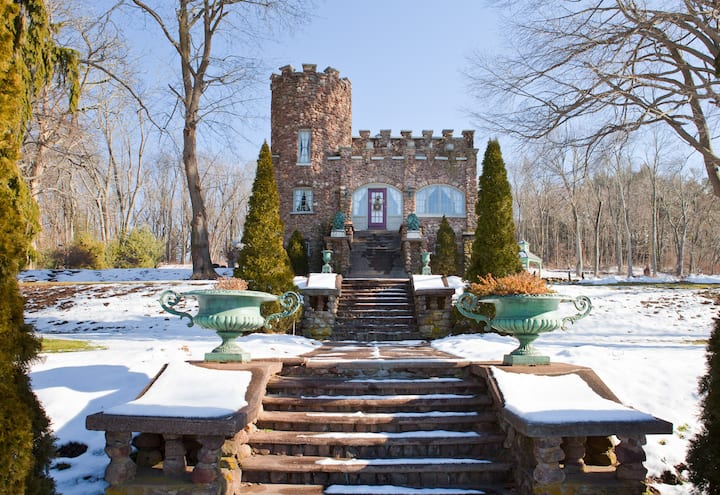 Is a more low key stay is your cup of tea? Then this castle tower overlooking the Umbrian countryside is a scenic respite for any pair looking for a relaxing holiday. Restored from an abandoned castle stable, the tower has been fitted with luxurious finishings using traditional building methods and materials.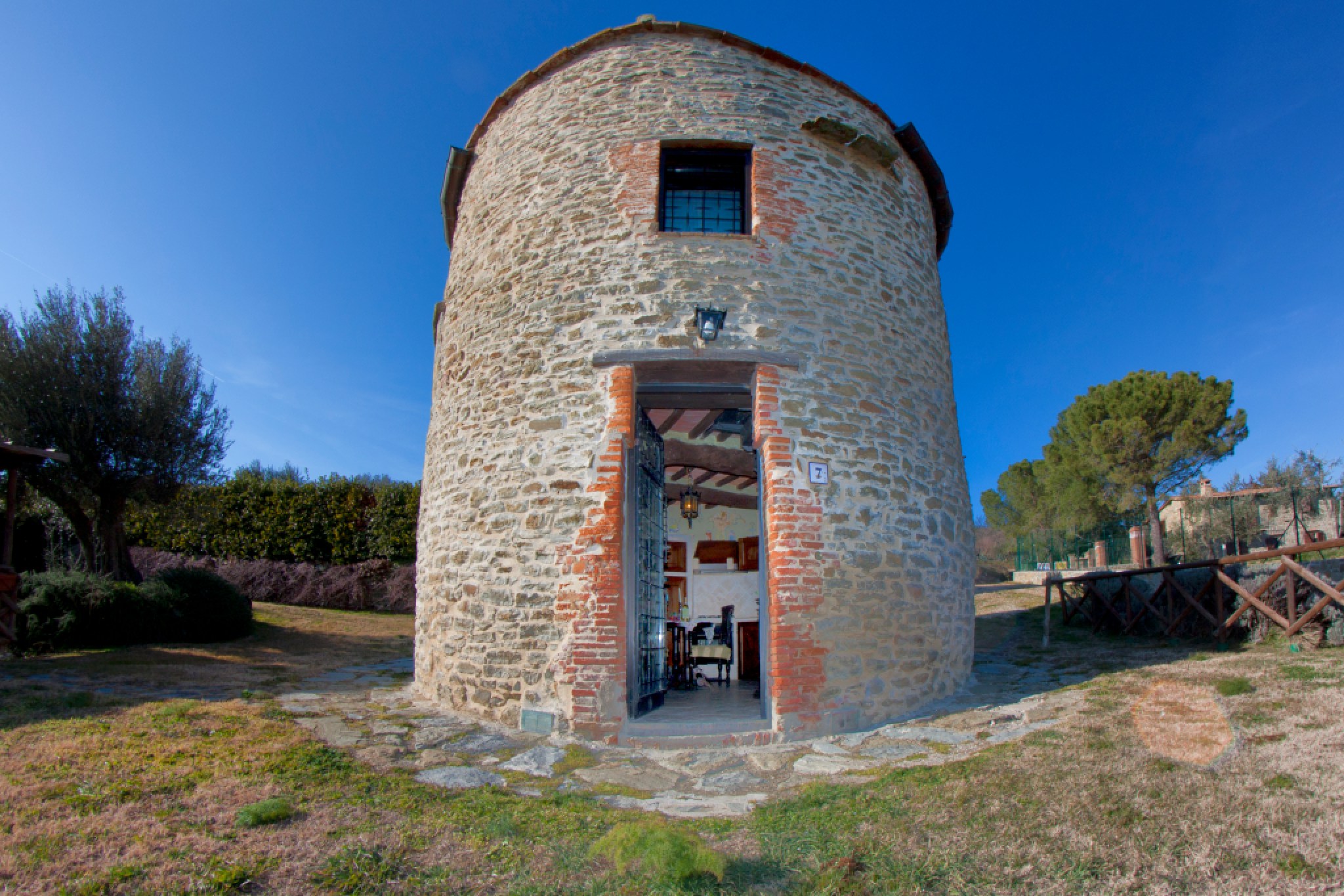 If you're looking for something a little different, then The Bridge House might be just for you! This unusual two-bedroom home was actually built on a bridge on the River Ardle in 1881. The master bedroom has a four-poster bed, and there's even a sauna outside.
There are stone walkways all around the house, with magical views down to the river below. It's the perfect countryside getaway.