Kashmir, in North India, has hot summers and cold winters, so there's a diverse range of foods here, with Mughal influences. You'll find a lot of spices such as cinnamon and cardamom in Kashmiri dishes, alongside yoghurt, rice, vegetables and plenty of mutton. A super popular dish in Kashmir is the Rogan josh, a medium-hot curry with lamb in a tomato base.
Want to try make some of these dishes at home? The recipes below are from some of the world's top food bloggers. They've taken some of the classics and put their own unique stamp on the dishes! Make sure you bookmark the blogs and check out their other recipes as they are all superb.
Time to invite some friends or family over and to get busy in the kitchen cooking up a feast…
Best Kashmiri Dishes
This Authentic Kashmiri Mutton Rogan Josh is a Kashmiri style Lamb Curry made with spices like fennel seeds and dry ginger. Spicy, loaded with yummy flavours this is a perfect example of tasty Kashmiri dishes.
Recipe is by Whisk Affair.
This a deliciously creamy and spicy spinach dish! Serve with an Indian lentil dish or a meat or chicken curry.
Recipe is by Spice Trekkers.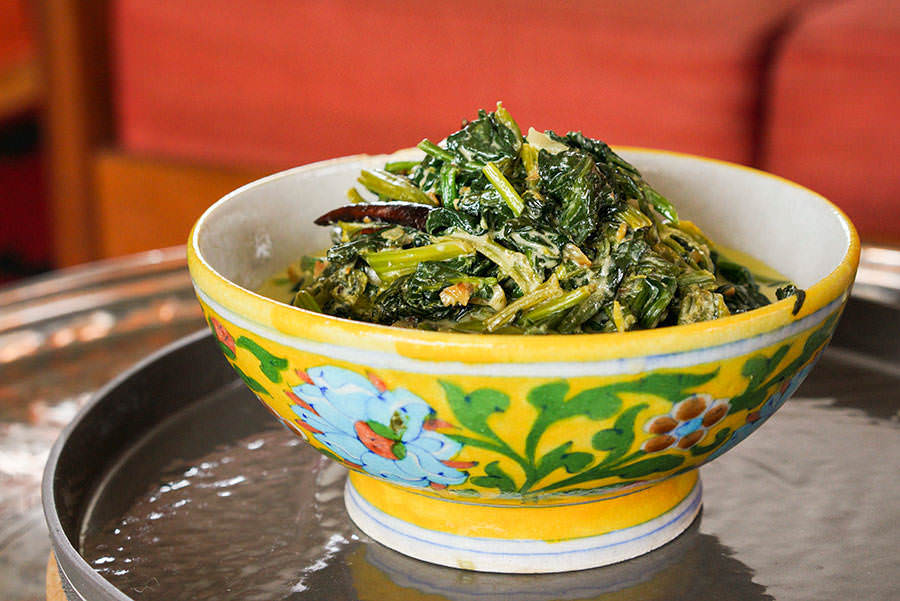 Baby potatoes curry spiced with fennel, ginger and whole spices, Kashmiri Dum Aloo is a delicious way to enjoy potatoes in a new flavor!
Recipe is by Cook With Manali.
In this dish, long grain basmati rice is cooked in saffron milk, some spices and then combined with assorted fruits, dry fruits and fried onions.
Recipe is by Rumki's Golden Spoon.
The soft eggplant in this creamy curry recipe is roasted rather than deep fried (in the traditional) but works well with grilled one too. The recipe goes beautifully with naan bread, Kalonji pulao or saffron rice.
Recipe is by Mildly Indian.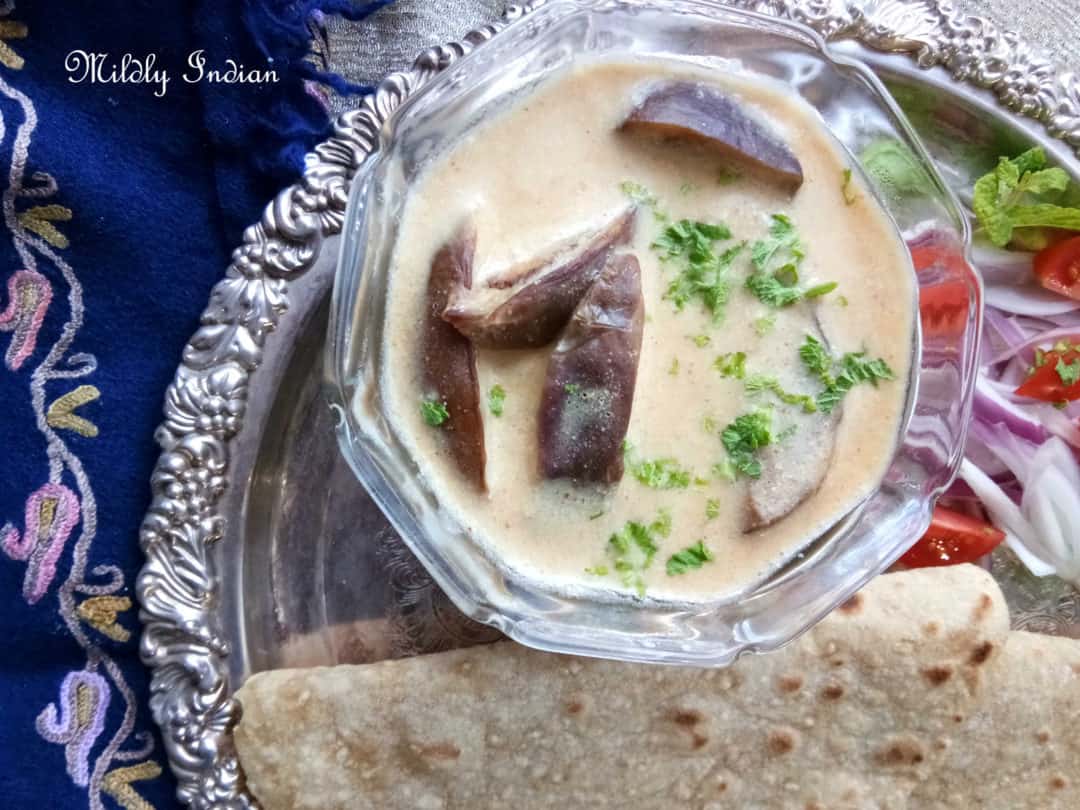 Give this delicious and lip smacking Kashmiri Mutton Yakhni Recipe a try. It's super simple to make and all you need is dahi and a simple set of spices to make this curry. Serve it with Jeera pulao and a papad to make a quick and simple meal for lunch or dinner.
Recipe is by Archana's Kitchen.
Kidney bean curry with tomato, ginger and cardamom.  The classic flavours of ginger, asafoetida and fennel are very much part of north Indian cooking.
Recipe is by Maunika Gowardhan.