Famous for its rolling scenery and history, there's endless picturesque and charming small towns and villages in Scotland. Quaint cobblestone streets with thatch cottages, seaside fishing villages and historic towns make up the list, with each place boasting its own unique charm…
If you're roaming around on a UK staycation this summer, here's where to visit in Scotland…
Picturesque Villages In Scotland
1. Crail, Fife
Chances are you've seen photographs before of this historic fishing village on the East Neuk of Fife coast. Crail's stone-built harbour is a hive of activity as local fishermen come and go, bringing back tasty hauls of fresh lobster. It's peaceful here, with the real charm lying in the lack of activities. Grab an ice cream at the harbour and just soak it all up.
2. Melrose
This quaint town in the heart of the Scottish Borders is one of the prettiest places in Scotland. Melrose sits at the foot of the triple peaks of the Eildon Hills, one of the most distinctive single landmarks in the Scottish Borders. With site such as Melrose Abbey ruins and Sir Walter Scott's romantic mansion of Abbotsford, it's full of history, too.
3. Tobermoray
Tobermory was built as a fishing port in the late 18th century and is now the main village on the island of Mull. The port – with its colourful harbour-front buildings – is picture-postcard perfect. The harbour is always busy with fishing boats, yachts and the ferry to and from Kilchoan.
4. Dunkeld and Birnam
Officially classified as a town, these two Perthshire communities set on the banks of the flowing River Tay still have a distinctly 'village' atmosphere. This area is famous for being the 'Gateway to the Scottish Highlands'.
Boasting both a cathedral and the remnants of the ancient wood depicted in Shakespeare's in Macbeth; artists, writers and even royalty have long been drawn to the town.
5. Linlithgow
This town near Edinburgh is famous for its Palace, birthplace of Mary Queen of Scots. Linlithgow Palace is the highlight of this ancient 'royal burgh', which is a special title granted by King David I in 1130 which endowed the town with certain rights and privileges.
The south side of its High Street survives mostly intact with some buildings, including independent shops, pubs and cafés, dating as far back as the 17th century.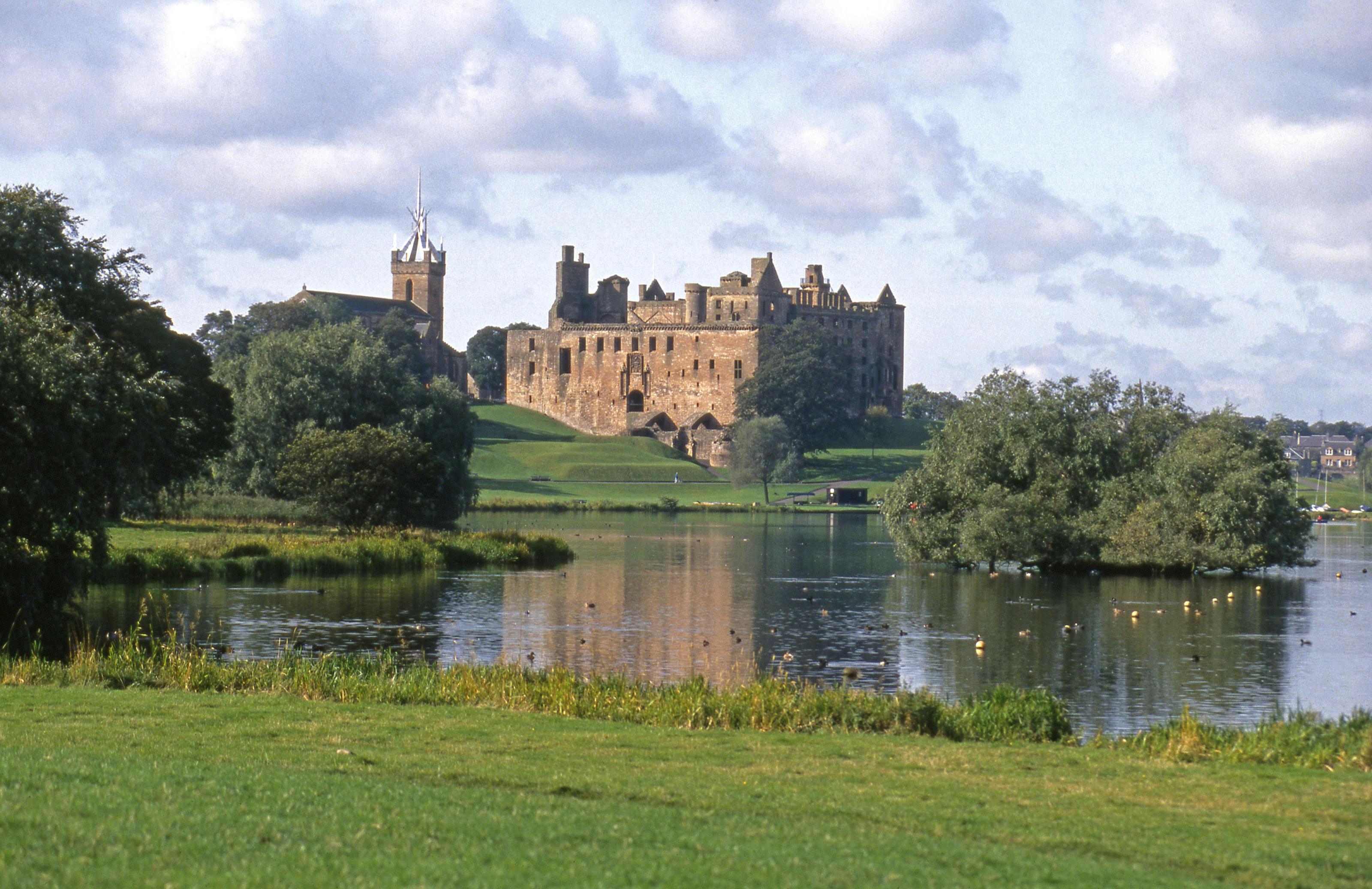 6. Kirkcudbright
This beautiful harbour town has a colourful blend of medieval, Georgian and Victorian buildings. Kirkcudbright became a magnet for Scottish artists in the late 19th century, and is now know as The Artists' Town because of this association. There's stunning old houses and gardens, independent shops and a cute monthly farmers' market.
7. Culross, Fife
You might recognise this pretty town from Outlander. Wandering around this charming town is about as close to stepping back in time to the 16th century as possible. The whitewashed, red-tiled buildings are in excellent condition, such as the Town House, where witches were tried and held while awaiting execution!
The entire town is lovingly maintained by the National Trust for Scotland.