It's hard to grasp just how beautiful India actually is, unless you have been lucky enough to visit or – even luckier – if you actually live there. These photos prove it though.
From Himalayan peaks to Indian Ocean coastline, India is an exhilarating country where on every corner is bursting full of colour and character. Ancient mosques, the Taj Mahal, rich spices and cosmopolitan cities will very quickly win you over with their charm.
If you haven't been yet, you will be no doubt be considering it after seeing these pictures. If you already have, then we are preaching to the converted.
1. India has some of the most stunning architecture you'll ever see
2. It's a country with a diverse landscape
3. The Taj Mahal alone is worth the trip
4. Temples and monasteries here are unlike any you've ever see before
5. The spice markets are vibrant and colourful
6. The people you meet make the country even more beautiful
7. Delhi is a madly busy city with amazing energy
8. Mountain views don't get much better than the ones in India
9. You can spend the night in a floating imperial palace
10. The wildlife in India is straight out of a Rudyard Kipling book
11. Huge crowds of people bathing in the Ganges river is a unique sight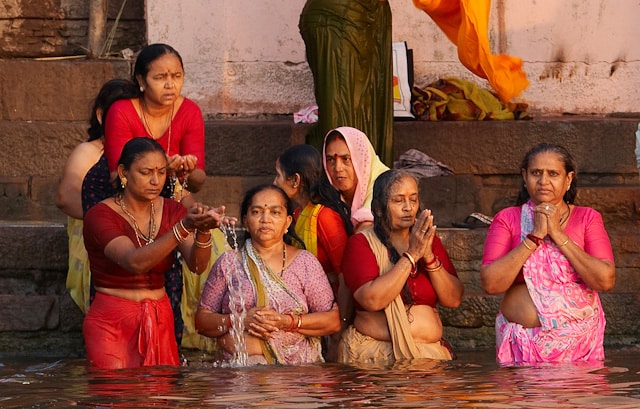 12. There's an entire 'Pink City' – all of Jaipur is a rosy hue
13. Indian food is simply picture perfect…
14. And so are local drinks such as chai or homemade lassis
15. There's white sandy beaches
16. Rural and charming fishing villages
17. And some of the most cosmopolitan cities in the world
18. You might even see a Bollywood movie in action
19. Tea plantations in Darjeeling and Assam are super scenic
20. Festivals such as Holi are a riot of colour
21. What other country would you see something this majestic?