Looking for relaxing digital detox breaks in Europe? You could simply switch on airplane mode and take a break, but wouldn't it be nicer to jet off somewhere that does it all for you? Digital detox resorts are on the rise and we can see why.
These beautiful destinations have everything you could want from a dreamy, stress-free vacation. Hand over your phone, go tech-free and embrace the real world – it's worth it.
Digital Detox Breaks In Europe
This 19th-century fort was built in the during Napoleon's carefree conquering of Europe. At high tide the fort is cut off from the rest of the island, so access is via a rocky causeway and drawbridge.
To stay here is to stay away from modern life. The Logbooks reveal some of the ways people spend their time: walking, cooking, playing cards, laying fires, painting, reading, watching the stars, writing, entertaining and simply thinking.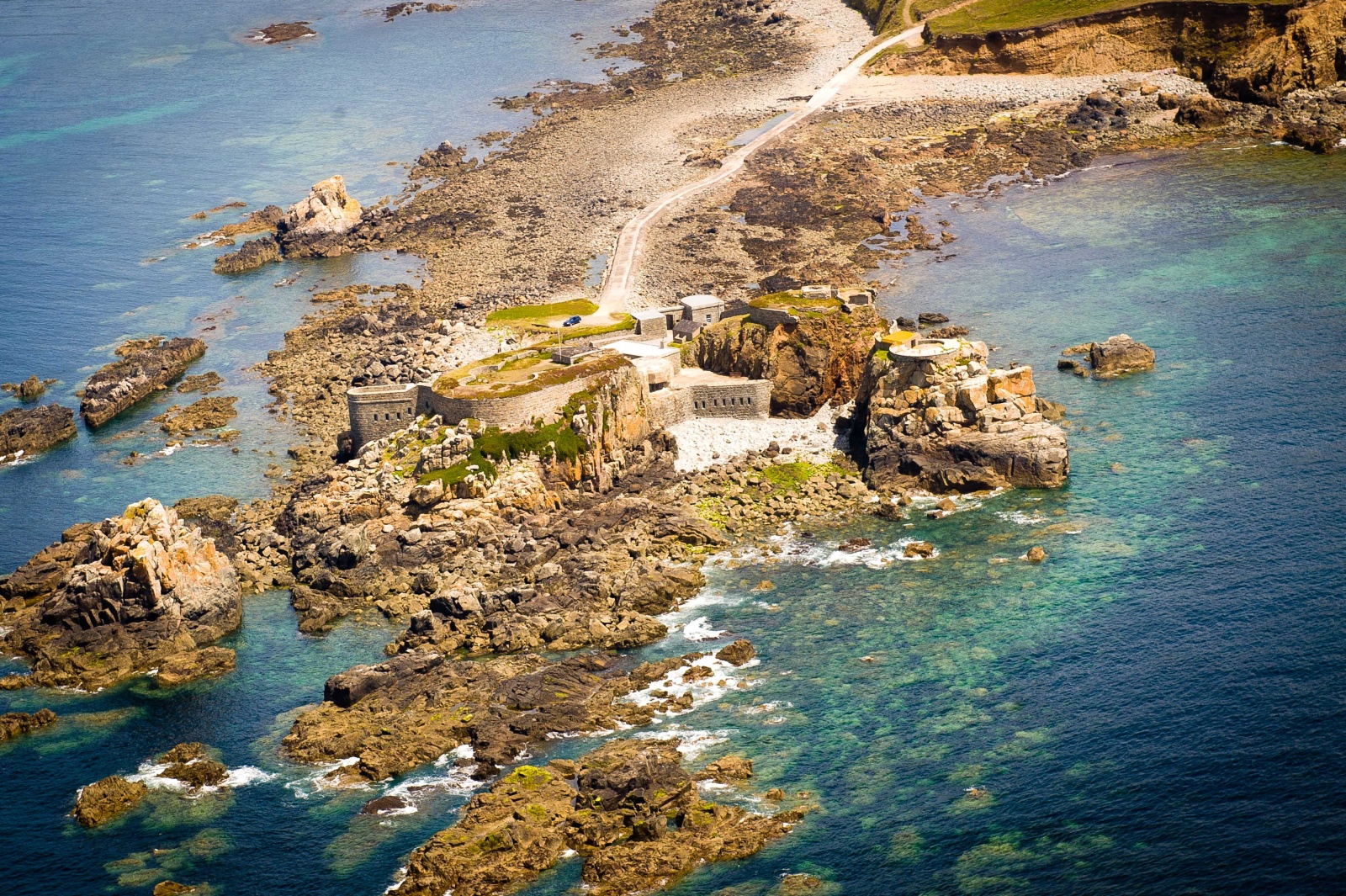 This entire mansion is solely devoted to the spa experience.  Villa Stéphanie is all about the concept of the "digital detox".  Indulge in a thermal mud wrap before taking a walk by the river.
As a guest here, you have the choice, at the press of a button on your bedside table, to completely disconnect the entire room from its electrics and Wifi. Bliss.
Four private sleeping houses and five social spaces are connected by sea spray and arctic light on this remote island. On the island there are no shops, and no cars, so no stress. Come alone, or with friends.
You can tour neighbouring islands, fishing tours, go bird watching, shell picking, rock climbing, or hike to the most beautiful mountain top.
There is no electricity in this beautiful glamping village, so guests can truly get off-the-grid. You can stay Safari Tents, Tipi, Bell Tents, Hobbit Pods, a 1980's Retro Caravan named Betty or a cosy Squirrel Lodge.
It'a retreat with a cocktail mix of fun, relaxation, tranquillity and adventure. Did we mention the outdoor hot tub and sauna?
Hidden away from the world in the Welsh countryside, these luxury yurts are a perfect opportunity to get back to nature.
Each of the yurts has a wow king-size bed with sumptuous bedding, along with plenty of lanterns and candles, logs for the log-burner to keep things cosy and lots of fairy lights. Round off an afternoon's hiking and cycling in the sauna and hot-tub? A perfect chance to kick off the wellies – crack open the fizz and relax under all the twinkling stars.
This high-end spa hotel is one of the best places for a digital detox – they've even invented a "Digital Detox Cure®". As soon as you arrive, digital tools (smartphones, tablets, mobiles) goo straight into the safe. There's a clock radio on your nightstand, along with books, newspapers, board games, a colouring anti-stress mandala and a pocket map to visit the city.
You'll have psycho-behavioural coaching sessions and anti-stress treatments. But don't worry, you'll be doing it in style. This is a seriously beautiful spa hotel.
This authentic Swiss alpine hut was built in 1783 and has only been slightly renovated since then. It's safe to say that this is a truly back-to-nature experience with heart-stopping views of the Swiss Alps.
The lofty hut is high above the picturesque valleys of Gstaad and Saanenland; it has solar-powered electric lighting, running water (cold only!), and a traditional wood-burning stove—but no cell service. Unpack your picnic, light some candles and snuggle in for the evening.