If you were to design a state from scratch simply to drive through and explore, this would be it: Florida road trips have everything you could wish for. This long Southern state is flanked by the Atlantic Ocean and the Gulf Of Mexico and has endless stunning sandy beaches.
Add in buzzing cities like Miami and Orlando, the vast national parks and the scenic drives down the Keys, and you have everything you could wish for. It is no surprise that so many people choose to vacation here and drive around the state rather than stay in one place. There is so much to see and so much ground to cover, that a driving vacation is exactly what is called for.
Pack up the bags, grab your friends and family to join in and get ready to enjoy the Sunshine State.
The Best Florida Road Trips
1. Miami to Key West
Driving along the Florida Keys Highway is a bucket-list road trip. Stretching on for 110 miles along 43 keys, the scenic highway also known as the southernmost leg of U.S. 1, has been called a "magic carpet" as it connects one gem of an island after another.
Distance: 159 miles
Route highlights: Marathon Key, Seven Mile Bridge, Key Lime Pie Company
When to do it: Year-round
2. Everglades National Park
Driving though the Everglades never fails to impress, especially if you're a nature lover. En route to the Everglades, stop at Everglades Alligator Farm, for a 30-minute airboat ride and a visit with 'gators. You'll then swing onto the 38-mile road that passes the Royal Palm Area, trailheads and observation points on its way to the Flamingo Visitor Center.
Distance: 38 miles
Route highlights: The pinelands, Pa-Hay-Okee Overlook, Paurotis Pond and Flamingo Visitor Center
When to do it: December-April
3. Palm Beach to Daytona Beach
The island of Palm Beach is home to legendary resorts, exquisite mansions and historic landmarks. Spend a few days here before hitting the highway to Daytona Beach and and its famous wide beaches (that you can drive on!) surfing and Daytona Beach Pier with a Ferris wheel and other boardwalk fun.
Distance: 200 miles
Route highlights: Palm Bay, Cocoa Beach, Cape Canaveral Air Force Station and Canaveral National Seashore
When to do it: October-May (Although you may want to avoid Spring Break)
4. Green Mountain Byway, Mount Dora to Winter Garden
The Green Mountain Scenic Byway is located in the center of the state close to Orlando, but feels far away from the bustle of city life. The roads are covered with moss-cloaked oaks along the Green Mountain Scenic Byway on the western and southern edge of Lake Apopka.
Distance: 19 miles
Route highlights: Sugarloaf Ridge; Lake Apopka.
When to do it: Year-round
5. Tallahassee to DeFuniak Springs
It's only miles north of Interstate 10, but rural Highway 90 seems worlds away. Experience the soul of the South as you drive along the gently curving road that travels past the state capitol of Tallahassee through such antebellum towns as Quincy, Chattahoochee, Marianna and Chipley.
Explore caverns and natural springs, take time for a loop around perfectly circular Lake DeFuniak and cheers to the end of the route at the Chautauqua Winery.
Distance: 120.8 miles
Route highlights: Lake Talquin State Forest, Angus Gholson Nature Park, Apalachicola River
When to do it: Year-round
6. Arcadia to Sanibel Island
Catch the summer sun on this 200-mile trip east from Arcadia to Lake Okeechobee. Cruise along old Highway 441 and discover historic Old Florida towns such as Pahokee, Belle Glade and Clewiston. Follow remote roads west in time to catch the sunset from the isles of Sanibel and Captiva.
Distance: 80 miles
Route highlights: Charlotte Harbor Preserve State Park, Fort Myers, Punta Rassa
When to do it: December to April
7. Jacksonville to Palatka
This scenic drive is an easy day trip from Jacksonville, where you'll finish the route in Palatka, a historic Northeast Florida city. Enjoy camping, canoeing, kayaking the area's eight blueway trails, playing golf, touring historic homes and churches built in the 1800s, hiking or bicycling, and visiting birding sites listed in the Great Florida Birding Trail.
Distance: 60 miles
Route highlights: Fleming Island, Ravine Gardens State Park, and Palatka Mural Tour
When to do it: Year-round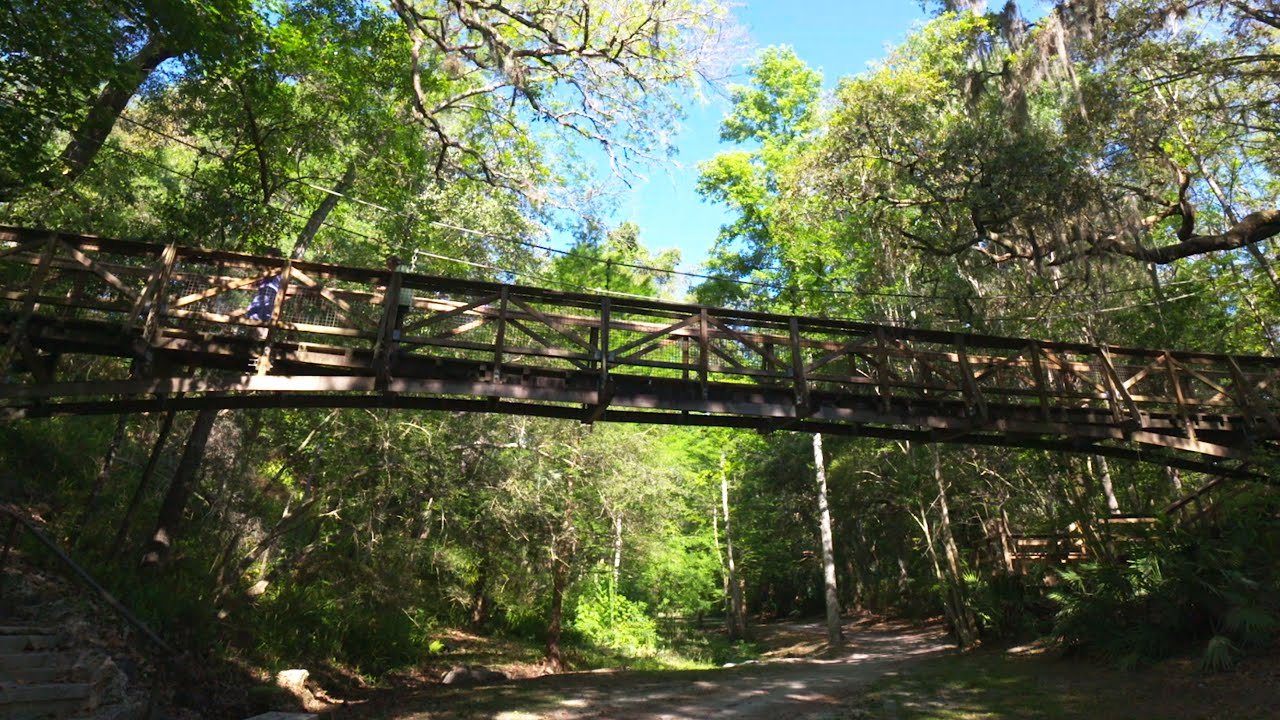 If you are spending time in the state check out the best things to see, do, eat and drink here.