In Gujarat, sugar and salt are used more heavily than in other parts of India, for a cuisine that is spicy, salty and sweet. The region is mainly vegetarian, and there are a variety of local "shaak" dishes – vegetable dishes. These include potato curry, eggplant curry, and okra curry, to name a few. These Gujarati dishes are usually served with dhal, a type of Indian lentil soup.
Want to try make some of these dishes at home? The recipes below are from some of the world's top food bloggers. They've taken some of the classics and put their own unique stamp on the dishes! Make sure you bookmark the blogs and check out their other recipes as they are all superb.
Time to invite some friends or family over and to get busy in the kitchen cooking up a feast…
Best Gujarati Dishes
Undihyu or Oondhiyu is a traditional mixed vegetable curry from India. Authentic recipe requires hours of cooking, but this is a quicker version.
Recipe is by Carve Your Craving.
Handvo is a traditional gujarati savory cake with rice, lentils and lots of vegetable like bottle gourd, fenugreek leaves and carrots. Spiced with fresh ginger and green chilies, tempered with mustard seeds, sesame seeds and dried red chillies. This wholesome dish can be enjoyed as a meal by itself or with a side of pickle or chutney.
Recipe is by Ministry of Curry.
Sev Usal is a tempting street food available in almost every town and city roads of Gujarat. This spicy curry has dry peas and garlic paste.
Recipe is by Instapottin With Poonam.
Methi Thepla is an Indian flatbread of whole wheat flour, chick pea flour, fenugreek leaves and spices. It is a popular dish from the state of Gujarat.
Recipe is by Something's Cooking.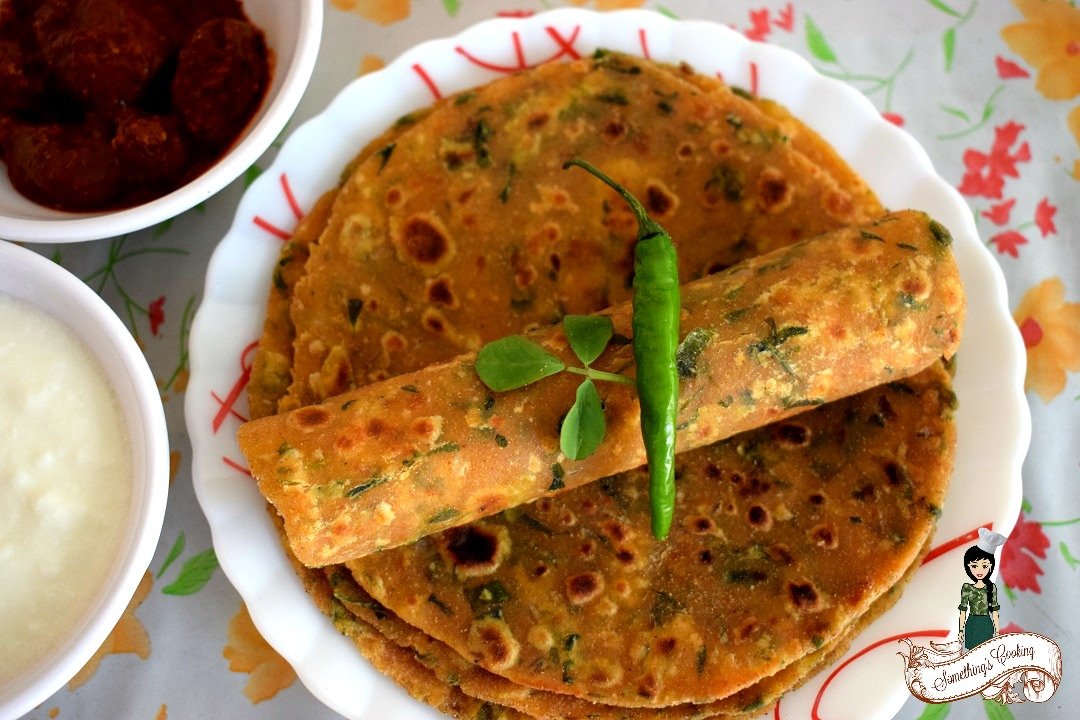 This is a popular street snack in Kutchh, Gujarat. It's a sandwich where a spicy potato mix with different chutneys is between soft Indian buns (lav). It's topped with crispy fried noodle bits, chopped onions, spicy peanuts and pomegranate seeds.
Recipe is by Aromatic Essence.
Crispy outside, soft and full of flavors, Methi Na Gota is a popular Gujarati tea-time snack that is both sweet and spicy.
Recipe is by My Tasty Curry.
Doodhpak or Rice Kheer or Rice Pudding is a delightful and luxurious, traditional old fashion Indian rice pudding of rice, milk, nuts, and aromatic spices. This is dessert for the royals!
Recipe is by Cook With Kushi.