India is famous for its street food, and these New Delhi dishes include some of the best bites in the country. The cuisine in Delhi is a melting pot of various cultures, with classic North Indian dishes alongside unique city snacks and influences from all across India, China and more.
Want to try make some of these dishes at home? The recipes below are from some of the world's top food bloggers. They've taken some of the classics and put their own unique stamp on the dishes! Make sure you bookmark the blogs and check out their other recipes as they are all superb.
Time to invite some friends or family over and to get busy in the kitchen cooking up a feast…
Best New Delhi Dishes
Delhi is famous for its butter chicken, a dish that the city can really its own. Delicious restaurant-style butter chicken made right at home with simple ingredients. This recipe is exactly how they make butter chicken in restaurants!
Recipe is by Little Spice Jar.
Also known as Aloo Papdi Chaat or Sev Papdi Chaat, this chaat is native to the streets of Delhi. You will feel the tanginess, sweet and spice of the chutneys coupled with the cooling yogurt finished off with a crunch from the thin gram flour sev.
Recipe is by Piping Pot Curry.
This simple plain paratha recipe will show you how to make Indian Paratha flatbread on the stovetop. This simple paratha dough recipe creates a paratha with all purpose flour, or plain flour, and uses an egg in the recipe.
Recipe is by Recipes for Men.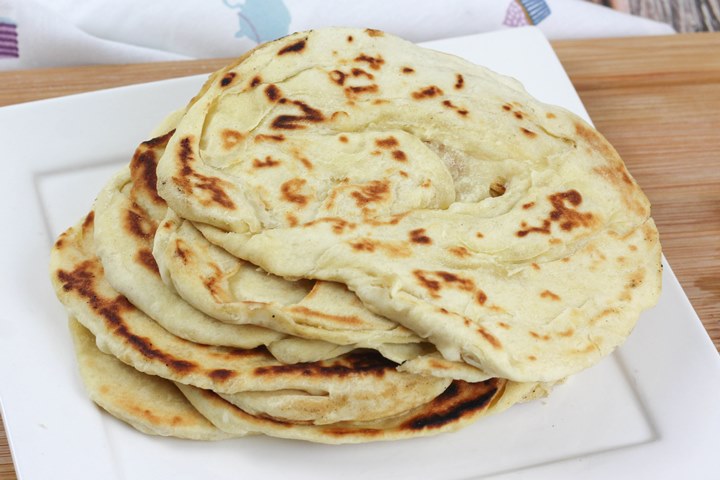 Chole Bhature is one of the most flavourful dishes from Punjabi cuisine and is popular in Delhi. The combination of 'chickpea curry' and 'fried flatbreads' is known as 'Chole Bhature'. This dish is one of the most eaten breakfast/snack dishes in the Northern part of India.
Recipe is by Hebbar's Kitchen.
Nihari is a deliciously smooth flour based stew with slow cooked mutton and a myriad of spices. This mutton nihari recipe takes about 4 hours to cook but it's easy to put together! To get the best flavour, the mutton is cooked on very low heat for up to 4 hours.
Recipe is by My Weekend Kitchen.
Seekh kebab actually means kebab on a skewer, made with minced meat mixed with few spices and formed into cylinders on skewers then grilled. Traditionally seekh kebabs are made on a barbecue grill or in a tandoor over coals, which adds more colour and flavour to the kebabs. Don't worry, you can make these on a pan!
Recipe is by Spice Bangla.
Dal Makhani is a creamy, rich, easy to make and flavourful lentil dish made using whole black lentil and mild spices. This makhani dal goes very well with rice or any Indian bread like Naan or Paratha.
Recipe is by Whisk Affair.