South Indian dishes are some of the tastiest dishes in India, with a unique style that reflects the region: the five Southern coastal states of Karnataka, Andhra Pradesh, Tamilnadu, Telangana, and Kerala. Food varies even from state to state, with Tamilnadu's Chettinad cuisine being mostly vegetarian, while other states cook a lot of seafood.
One thing in common though, is the spice! South Indian food tends to by and large be the fieriest across all of India. Dosas and daals (lentils) make up a lot of dishes, and the food is easier than you might expect to recreate at home.
We're sharing some of the best classic South Indian dishes. These recipes aren't just any recipes either, as they have been created by the world's top food bloggers. The best of the best. Make sure check out the other great dishes on their sites too.
The Best South Indian Dishes
South Indian Sambar is a delicious curry with softly boiled and mashed lentil and vegetables. It is a traditional South Indian dish served with rice.
Recipe created by Antos Kitchen.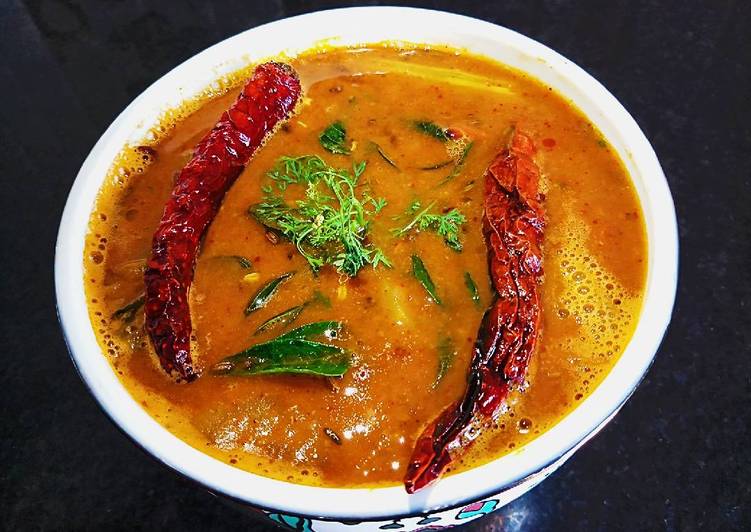 Ven Pongal is a savory South Indian breakfast food which is made using rice and yellow moong dal and is often eaten at special occasions. It originated among the Tamil ethnicity, who have migrated to Sri Lanka from Southern India.
Recipe created by Food Viva.
Paruppu vadai or dal vada only takes about 20 minutes to make and is a crisp, flavourful treat, despite the fact it has no masala or garlic.
Recipe created by Raks Kitchen.
This is a spicy beef masala curry that's popular in street side shops around Kerala. The gravy recipe includes lots of shallots, onions and spices.
Recipe created by Maria's Menu.
Medu vada is a South Indian breakfast fritter made with urad dal, spices and curry leaves. Smear it with coconut chutney for the ultimate breakfast treat!
Recipe created by Bingjal's Veg Kitchen.
Avial (Aviyal) is a popular dish in Kerala made with mixed vegetables, coconut, and yogurt. It is an easy and simple side dish to make in just a few minutes.
Recipe created by Cooking From Heart.
South Indian fish curry is a spicy and tangy curry with a hint of coconut flavour. It is a delicious curry that goes perfectly with the white rice.
Recipe created by Caramel Tinted Life.
Spending time in the country? Check out The 7 Most Visited Cities In India.