Looking for a refreshing (and fun!) way to cool off this summer? Diving into one of the many swimming holes in Texas is a must-do. These natural and manmade wonders are found all across the Lone Star State, but we've rounded up the very best to visit this summer.
Beautiful Swimming Holes in Texas
1. Hamilton Pool Preserve
You'll find this swimming hole below a 50-foot waterfall just outside Austin in Travis County. It's one of the most popular swimming holes in Texas, for obvious reasons! Due to its popularity, there's a reservation system in place from March through October, as well as on Saturdays, Sundays and official Travis County holidays from November through February.
2. Barton Springs Pool
This 1,000-foot-long swimming hole is found in Austin's Zilker Park. The water is spring-fed, and temperatures stay a cool 68 degrees year-round. It's very popular in the summer, and its length is perfect for swimming laps, too!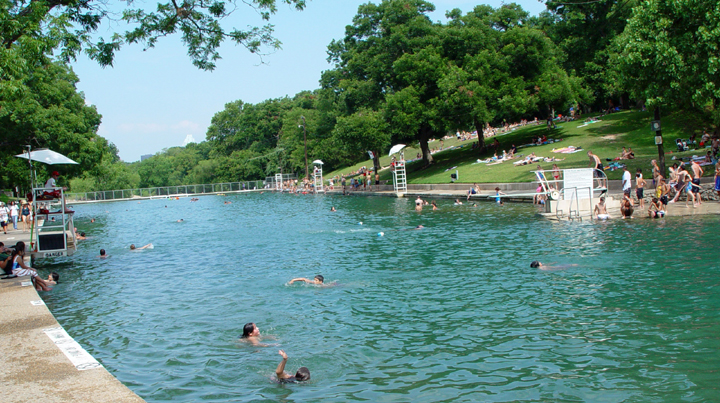 3. Balmorhea State Park
The shock of cold water feels best in the middle of the warm, sunny climate of Big Bend. Take a refreshing dive in the world's largest spring-fed swimming pool. You can even use scuba gear to explore the pool's depths at Balmorhea State Park.
4. Krause Springs
This swimming hole and 32 natural springs are at a campground about 30 miles outside of Austin. The swimming hole has a crashing waterfall above it, and some of the springs feed into an on-site man-made pool.
5. Blanco State Park
The main swimming area is along a dam, which creates a wide lagoon and waterfall perfect for swimming and relaxing. Here you can float in the river or enjoy the man-made pool. Either way, it's perfect for cooling down in that hot Texas sun.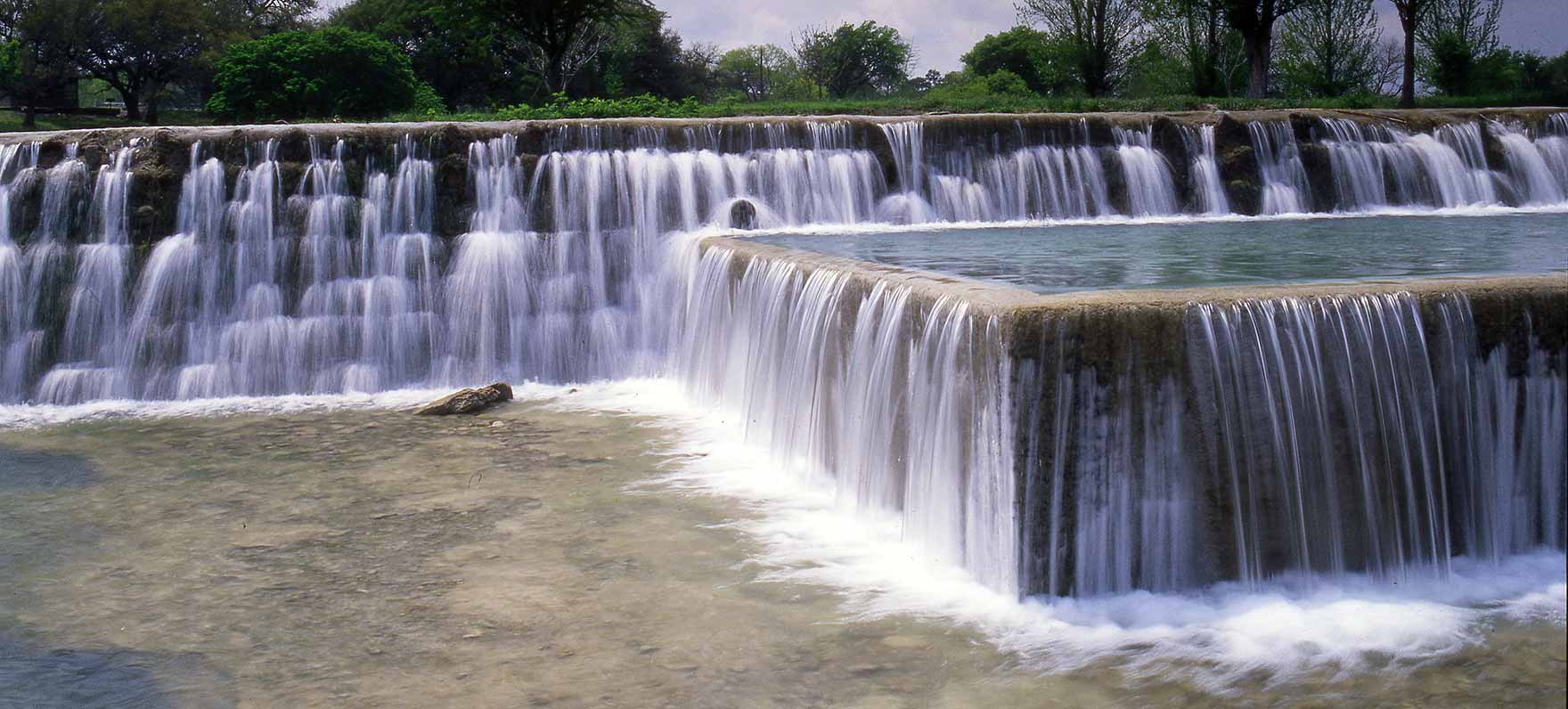 6. Swimming Hole at Neal's Lodge
This section of the Frio River, located in the town of Concan about 75 miles from San Antonio, is popular for floating and relaxing in spring-fed water. You can stay overnight at a campsite or in cabins at Neal's Lodge. Don't leave without going on the massive river slide!
7. Jacob's Well
This artesian spring is the entrance to an underwater cave system; however, only research professionals are allowed to cave dive here, as it's quite dangerous. The swimming hole itself is still a natural wonder with limestone cliffs and vegetation surrounding the spring. It's a popular place for splashing around in. Year round the water temperature is a constant 68(f) degrees.