When the weather starts to turn and leaves transform from green to vivid shades of orange and red, there's no better place for leef-peeping than New England. Set off with a tank full of gas on these beautiful fall foliage drives around Massachusetts, Connecticut, Maine, Rhode Island, Vermont and New Hampshire…
Best Fall Foliage Drives in New England
1. Stowe Hollow and Little River Dam – Vermont
This drive will take you down Gold Brook Road, where you can see the Gold Brook Covered Bridge, also known as Emily's Bridge. This historic covered bridge is said to be haunted by the spirit of "Emily." After the bridge, this drive will continue down Stowe Hollow Road, which has plenty of opportunities for beautiful foliage!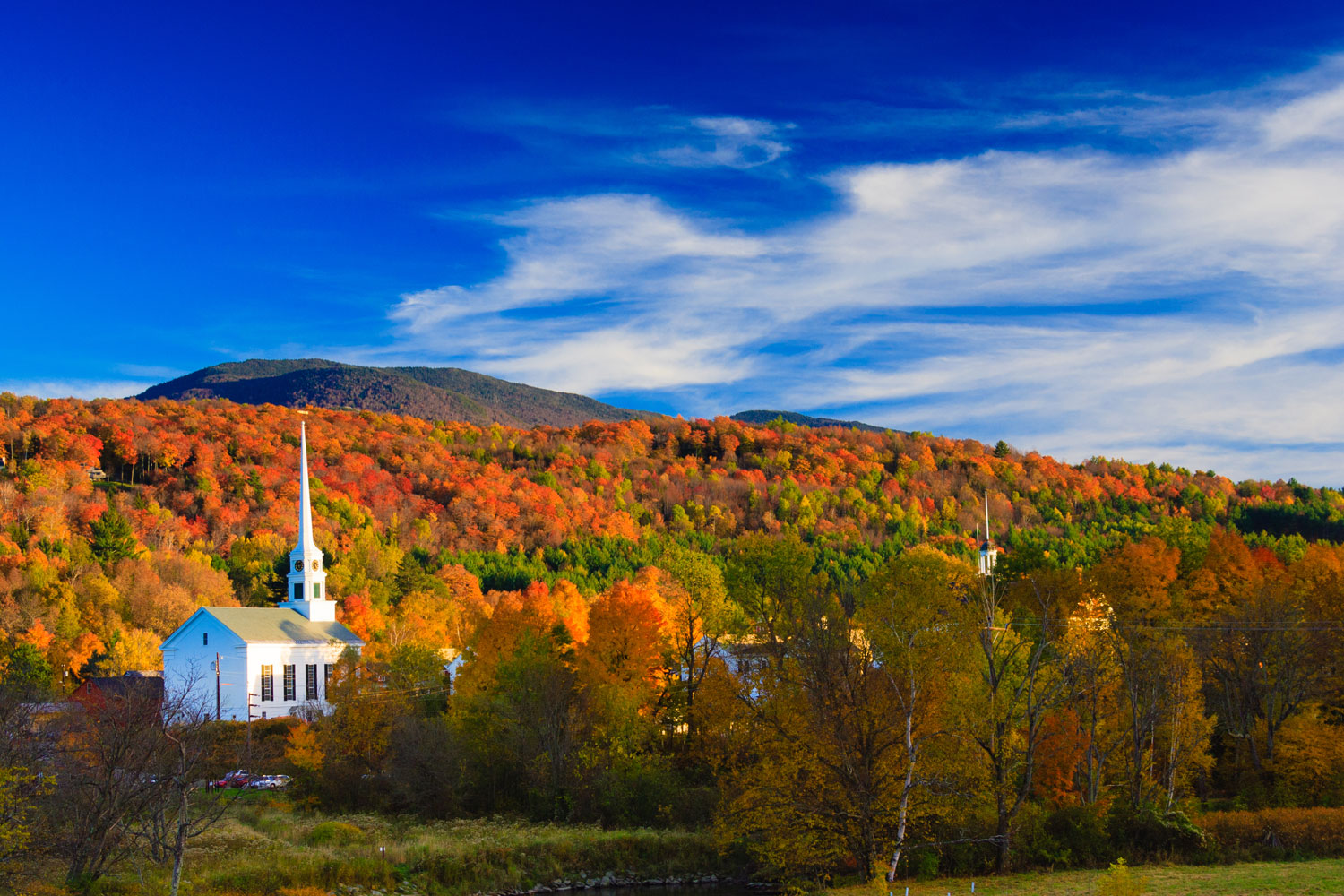 2. Mad River Scenic Byway – Vermont
It may be short, but following two of Vermont's most scenic roads, Routes 100 and 100B, this valley is a landscape of forested mountains, hillside farms, a flowing river, and church-steepled villages. You'll also pass through famous foliage areas (Sugarbush Farm and Mad River Glen), as well as stops at the Mad River itself to stretch your legs.
3. Grafton Notch Scenic Byway – Maine
The Scenic Byway is unique in that it connects with a New Hampshire Scenic Byway and passes through Grafton Notch State Park. So, you can expect lots of New England scenery! The park has a number of visitor amenities including a number of swimming holes in the Bear River and mountain hiking trails, two of which lead to Screw Auger Falls and Mother Walker Falls.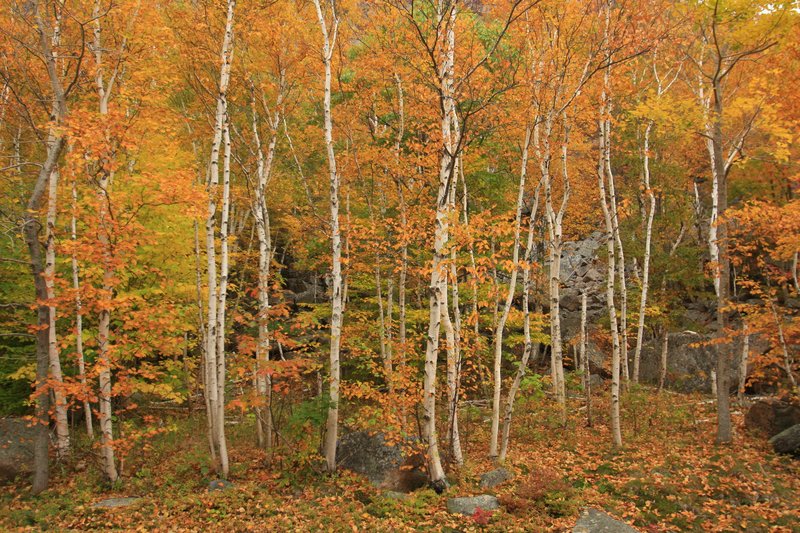 4. Southwest Berkshires – Massachusetts
This is a stunning drive at all times of the year, but especially during foliage season when you can take in the riot of colour offered by the Berkshires landscape. Start in Sheffield, the oldest Berkshire County town that has become a mecca of antiques
shops, stopping off for waterfall walking trails at Bish Bash Falls before following the Konkapot River Valley to Mill River.
5. Scenic Fairfield County – Connecticut
This route takes you through Fairfield County into the southern part of the Litchfield Hills region. Prepare to spend at least a full day or two exploring here: the city meets the country in this sophisticated region of Connecticut. From Greenwich to Stamford and New Canaan to Westport, you'll find high-quality shops, classic antiques and sumptuous dining.
6. Great North Woods Drive – New Hampshire
For plenty of opportunities to see wildlife including moose, black bear and deer this section of New Hampshire road is a must-see for nature lovers. The route travels near the White Mountain National Forest, so you can expect beautiful scenery. Highlights include Stark, famous for its picture-perfect covered bridge.
7. Route 3 Through West-Central – Rhode Island
A quiet drive through many pretty, small towns. drive through the little village of Hopkinton with its old country store and then on to Hope Valley, before cruising into Exeter and West Greenwich. There's some beautiful places to admire the fall foliage along the route, as well as cute and cosy eateries.