You know all about the popular tourist attractions in the US – Disney World, the Empire State Building, the Grand Canyon etc… But what about the many unusual sights to see in the USA? All across the country there's bizarre roadside stops, museums and weird places. From Area 51 to a museum that's all about bananas, here's some unique things to do and see while you're Stateside…
Bizarre Tourist Attractions In The US
1. Fremont Troll – Seattle, Washington
The neighbourhood of Fremont has long been famous for its iconic Troll! This silver-eyed concrete sculpture clutches a Volkswagen Beetle while huddled beneath the Aurora Avenue Bridge. Four local artists built the troll in 1990 as part of a competition promoting urban renewal.
Locals and tourists alike flock to the Fremont Troll for photo-ops.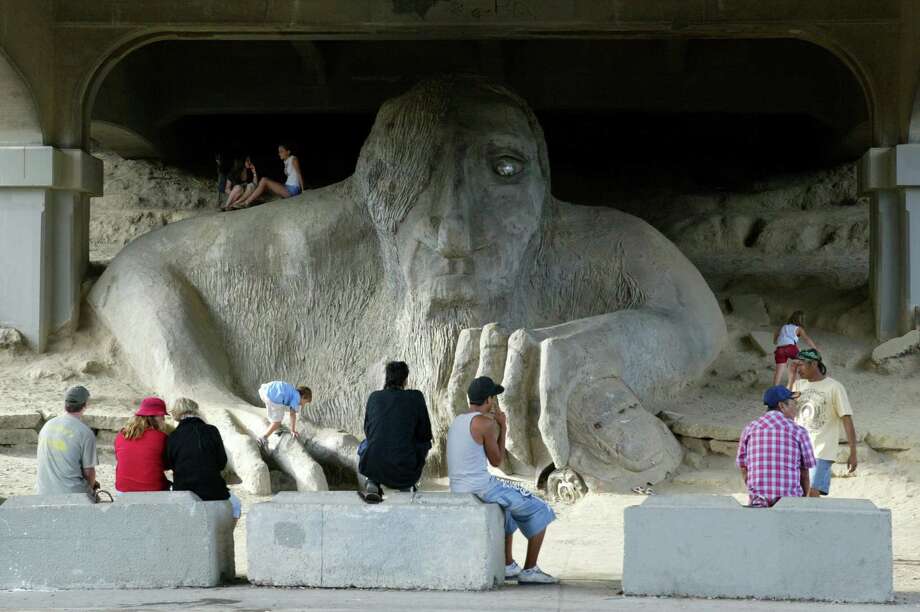 2. Carhenge – Alliance, Nebraska
This unique replica of the world-famous Stonehenge was constructed of old cars in 1987 by the Jim Reinders family in memory of his father during a family reunion. The site also includes sculptures made of old cars and/or car parts.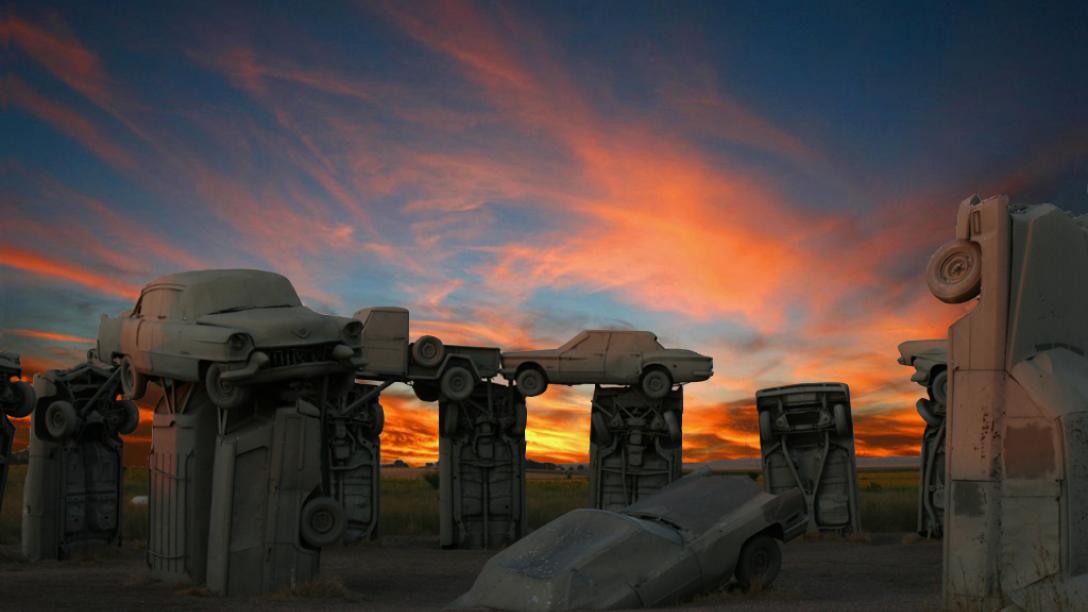 3. Ben and Jerry's Flavor Graveyard – Waterbury, Vermont
Countless ice cream lovers come to Vermont in the fall to pay their respects to the "dearly de-pinted"—Ben & Jerry's ice cream flavors that have gone on to the great waffle cone in the sky. Ben & Jerry's Flavor Graveyard, just a stone's throw from the company's Waterbury plant, is one of Vermont's biggest tourist attractions.
Every day, fans stop by Wavy Gravy or Ethan Almond, Cool Brittania or Rainforest Crunch, to read their epitaphs and wonder what went wrong.
4. Market Theater Gum Wall – Seattle, Washington
This sticky wall is one of the most popular tourist attractions in Seattle. "The Wall was started 20 years ago by audience members waiting in line for our late night Theatresports improv show. Since then, it has been cleaned and recreated three times," said Kent Whipple, Marketing and Development Director for Unexpected Productions.
At 8 feet high and 54 feet wide, there are an estimated 1 million wads of gum on the wall!
5. Area 51 – Nevada
Okay, so first things first: you cannot visit Area 51. It's part of an active military base, patrolled and guarded by some of the heaviest security on Earth or anywhere else. That means what it's NOT is a tourist attraction. If you find yourself close by, obey all posted signs and don't even think about trespassing. You will be caught and you will be prosecuted (at the very least).
But you can enjoy the alien-themed gas stations, restaurants and gift shops along the Extraterrestrial Highway, (Nevada State Route 375).
6. International Banana Museum – Mecca, California
Home to some 20,000 banana-themed items, this wacky museum is an ode to the 'world's most perfect fruit'.
The collection includes banana-shaped and themed gadgets and gizmos—from harmonicas and squirt guns to a "Go Bananas" slot machine and road crossing signs for banana slugs. The museum is about an hour's drive south of Palm Springs and is usually open Friday through Monday, but call ahead before driving out there.
7. Vent Haven Museum – Fort Mitchell, Kentucky
Vent Haven Museum is the world's only museum dedicated to ventriloquism. Its collection contains more than 800 ventriloquist figures from 20 countries.
The museum's founder, W.S. Berger, spent more than 40 years building a personal collection… dummies, puppets, photos, scripts, memorabilia, playbills, posters, recordings, and more! In 1973 his massive collection was officially opened to the public and since then has nearly doubled in size. It's a little bit creepy, but well worth a visit.
Looking for more things to see and do in America? Check out our state and city guides here.