There's few places quite as dog friendly as California, so pup owners can hit up plenty of beaches along the 840 miles of Pacific coastline with their pooch. From dog parks in San Diego to the North Coast, there's some beautiful dog friendly beaches in California to enjoy.
Here's some of the best spots to go swimming with your four-legged friends…
Dog-Friendly Beaches In California
Dog Beach is a special place where people and pets, beach lovers and surfers celebrate the spirit of Ocean Beach, one of Southern California's last true beach towns. It's one of the most famous dog beaches in the US! On any given day, dogs run freely in the ocean, surfers surf the Dog Beach Break, and people and dogs co-exist peacefully.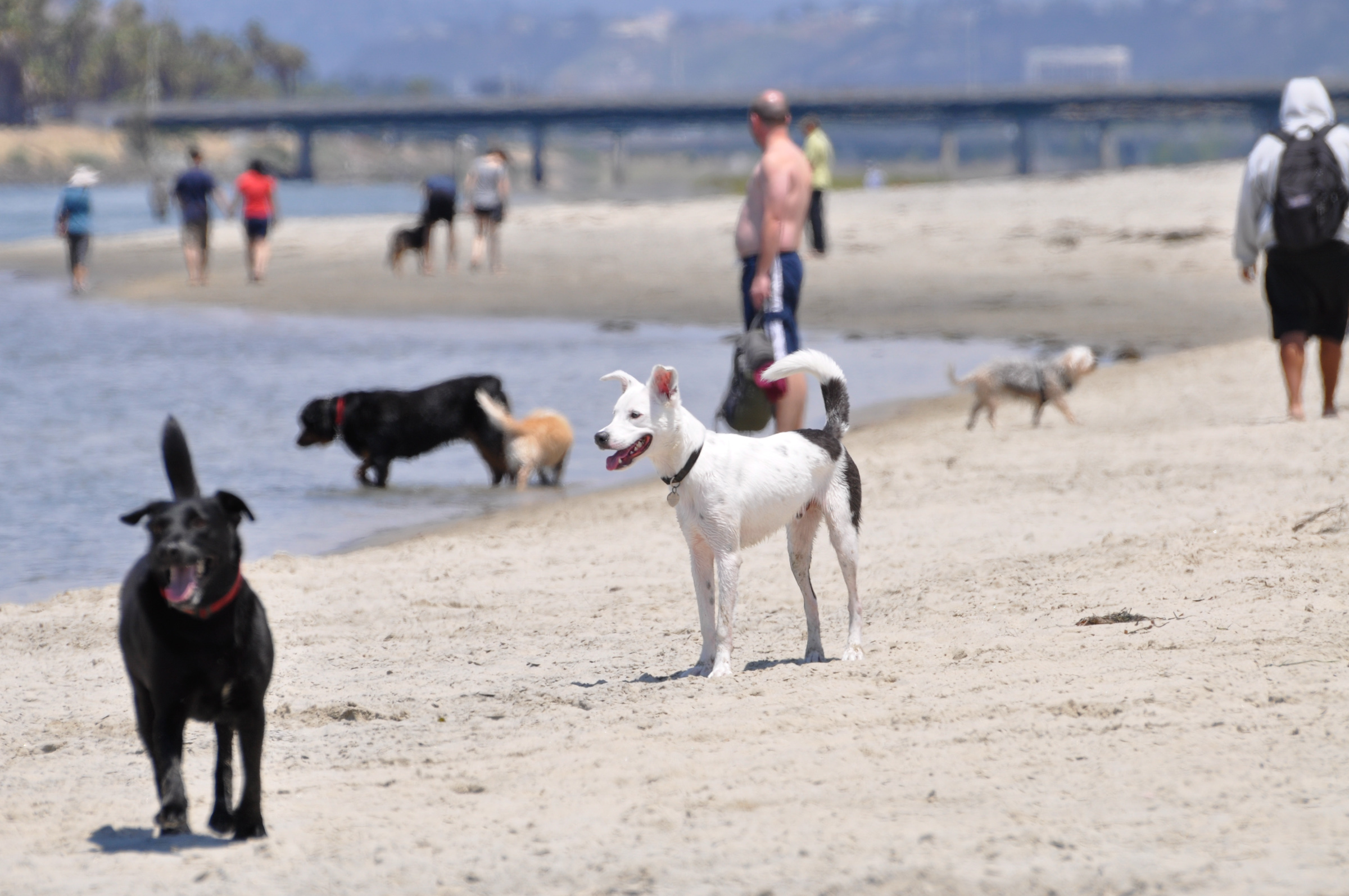 2. Dog Beach, Huntington Beach
Most of Huntington Beach's sunny SoCal coastline is off limits to canines, but this 1.5-mile stretch between Goldenwest and Seapoint streets is dedicated to the dogs. With a flat expanse of sand and plenty of room to spread out, pups are able to play as they please and socialise as much, or as little, as they want. Be sure to check out the annual Surf City Surf Dog competition.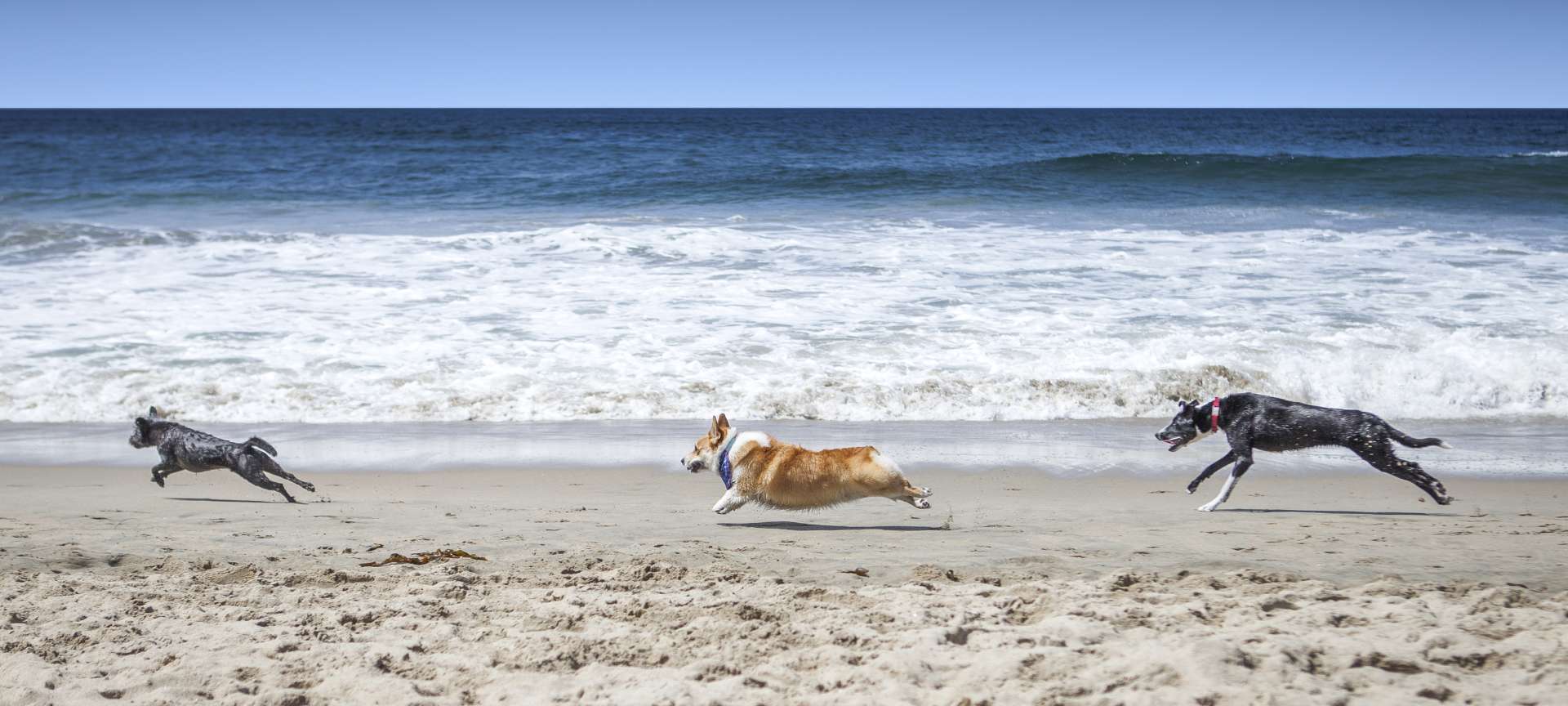 3. Arroyo Burro Beach, Santa Barbara
Known locally as Hendry's Beach, this slice of sand 10 minutes west of downtown Santa Barbara boasts so much more than the usual sand, sun, and surf.  The beach features on- and off-leash areas for shy types and extrovert animals alike and rocky tide pools ripe for exploring. There's also a self-serve dog wash, so you don't have to put a filthy pooch back in your car!
4. Kiva Beach, Lake Tahoe
Located on National Forest land, Kiva is an idyllic snapshot of Tahoe's charms with crystal clear water,  sand, and mighty mountains in the background. It's also one of the lake's few dog-friendly beaches. While the shore and water are on-leash only (and rangers occasionally enforce the rules), you'll find plenty of pups chilling out here.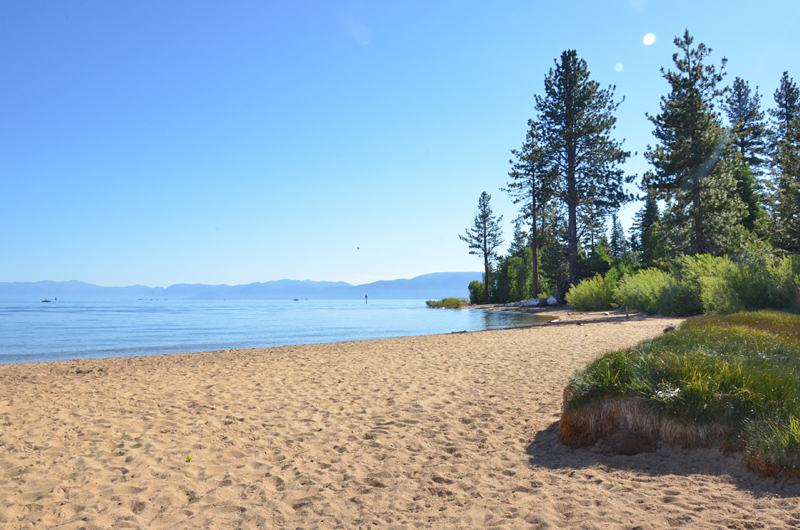 Not many towns welcome dogs on premiere coastal real estate, but this one does. Pups and their people share the turquoise waters with surfers, swimmers, and sunset watchers. When you're not playing in the Pacific, venture into the village. Dogs are welcome guests at many shops, restaurants and hotels.
6. Rodeo Beach, Sausalito
Nestled in a cove across the Golden Gate Bridge from San Francisco, this small pebble beach in Sausalito has plentiful free parking, picnic spots, off-leash dog policy, and dramatic landscape with a lagoon to the rear and cliffs on either side.
Start off with a leg-burning uphill hike rewarded by views of the Marin Headlands and San Francisco Bay. Then, kick back on the beach while your furry friend splashes in the shallow waters.
7. Rosie's Dog Beach, Long Beach
Rosie's is L.A. County's only true dog beach. It's a a four-acre stretch where pups weave through the waves and bask on the sand off leash. Bags and pooper scoops are available. It's also popular with families for its calm waters and accessible location, so come early on sunny weekends to make sure you get parking space.