Of all the natural wonders in America to explore, it's the canyons in the USA that make so many traveller's bucket lists. From the world-famous Grand Canyon and Insta-worthy Antelope Canyon in Arizona to red rocks in Utah and lush green grooves in Pennsylvania, these amazing canyons need to be seen at least once in your lifetime…
Magnificent Canyons in the US
1. Antelope Canyon, Arizona
Antelope Canyon is a beautiful slot canyon just east of Page in Northern Arizona. With tall winding walls, it's a huge sandstone sculpture. The canyon is known for its wave-like structure and the light beams that shine directly down into the openings of the canyon. A photographer's dream!
2. Bryce Canyon, Utah
Bryce Canyon itself is huge! But the national park includes a variety of unique angles from which to experience the canyon as well as some more secluded scenic areas that you don't want to miss. Hiking is a popular way to explore Bryce Canyon, all year round. Seek out the canyon floor on foot or stick to the overlooks by car.
3. The Grand Canyon, Arizona
Well, you can't have a list of the must-see canyons in the USA without including the most famous of them all! The Grand Canyon is easily Arizona's most distinguishable landmark—a natural wonder you must see to believe. Stretching 277 miles from end to end, its rocky walls descend more than a mile to the canyon's floor, where the wild Colorado River traces a swift course southwest.
4. Black Canyon, Colorado
Black Canyon National Park is easily one of the America's most breathtaking scenic treasures. Carved through solid granite over countless millennia, the canyon walls, which plunge more than 600 meters into the earth below, are so tall that the bottom of the gorge receives only minutes of sunlight each day.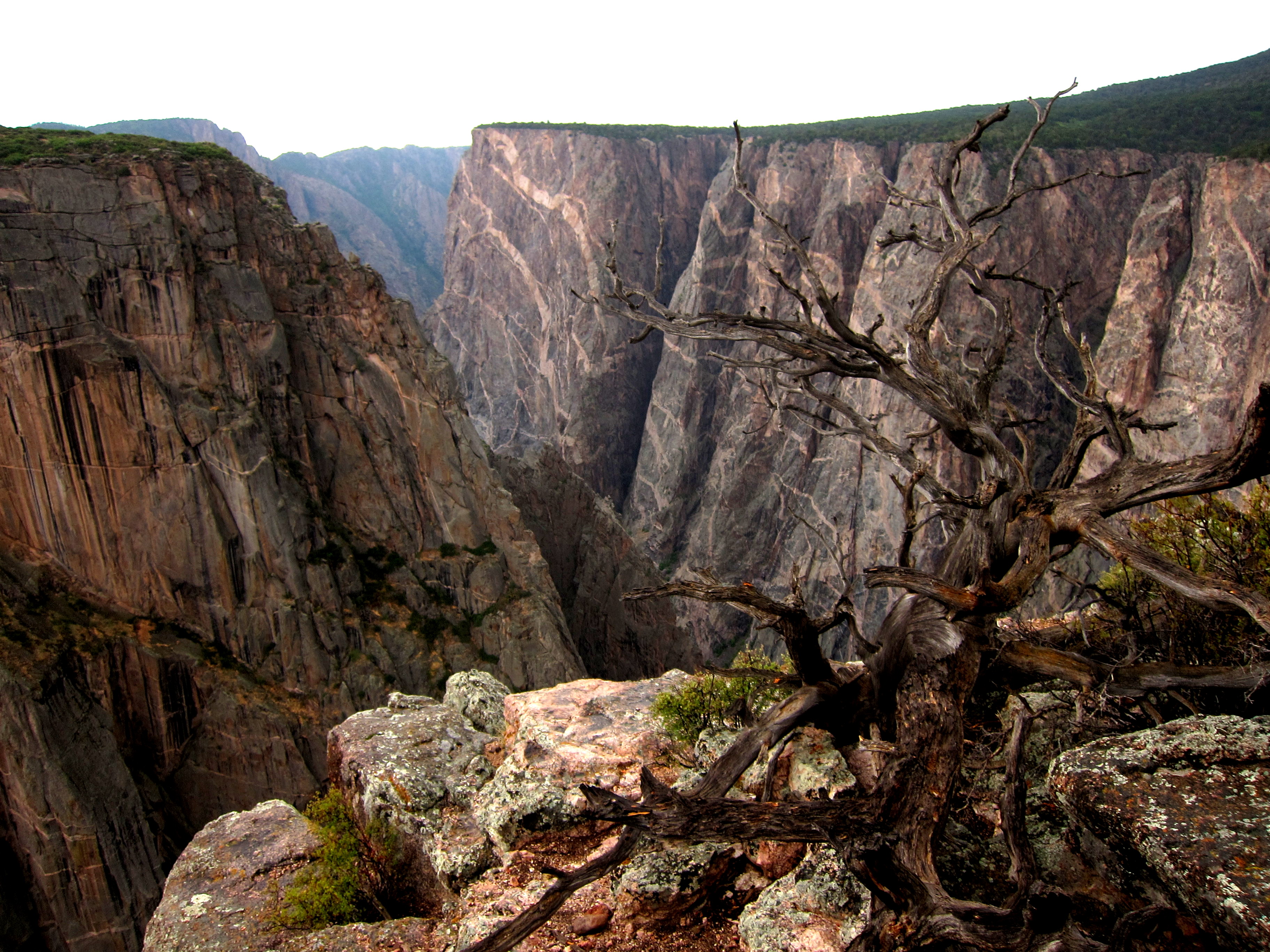 5. Pine Creek Gorge, Pennsylvania
Pine Creek Gorge, otherwise known as the 'Grand Canyon of Pennsylvania', stretches for over 45 miles with depths of nearly 1,500 feet. At Leonard Harrison and Colton Point State Parks, the depth of the canyon is about 800 feet and these parks have the most spectacular scenic overlooks.  The views are especially stunning in late September through mid-October.
6. Horseshoe Bend, Arizona
Horseshoe Bend in Arizona is one of the most photographed natural wonders in the Southwest. In fact, it's become one of the most recognised and visited places in Glen Canyon National Recreation Area. Here at Horseshoe Bend, the Colorado River created a roughly 1,000 ft (305 m) deep, 270º horseshoe-shaped bend in Glen Canyon.
Hells Canyon is the deepest river gorge in North America; it's 8,000 vertical feet in the deepest portions; it includes more than 215,000 acres of wilderness. The recreation area offers scenic vistas, world-class whitewater boating, fishing, spectacular mountain peaks and vast reaches of remote wilderness.