Few natural wonders are more iconic than Yosemite National Park. Towering domes, millions of years of glacier cut landscape, and majestic waterfalls are just a few of its highlights. We recommend staying a week to be able to take in all of the surrounding beauty and wildlife. Best part? It's explorable year-round. Here's the top sights to see in Yosemite park…
Must-See Sights In Yosemite National Park
1. El Capitan
Towering 3,593 feet above the Yosemite Valley floor, El Capitan is the undisputed king of the granite monoliths and a mecca for daredevil rock climbers. Get a good look at the earth's largest single piece of granite from El Capitan Meadow. With a pair of binoculars, you can even watch the climbers inch their way up The Nose.
2. Tuolumne Meadows
Wander easy trails along the Tuolumne River or more rugged paths to the summits of lofty domes and granite-backed alpine lakes. Sleep in a tent cabin, nosh on a burger from the Tuolumne Grill, or attend a poetry gathering at the log-walled Parsons Lodge. Time your trip to Tuolumne Meadows carefully—this 8,600-foot high area is accessible only from June to October.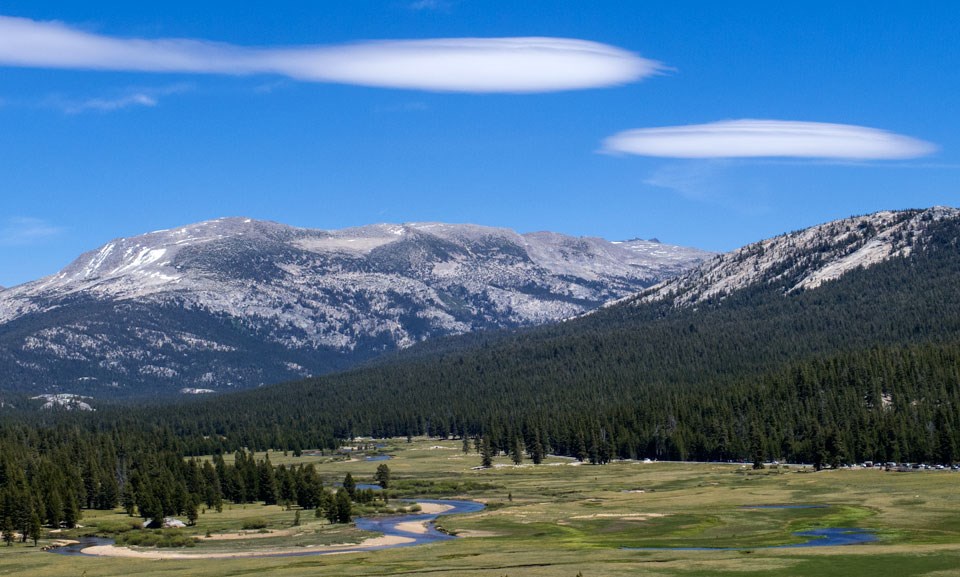 3. Half Dome
One of the West's most photographed landmarks, Half Dome inspires awe from every angle. Hardcore hikers can trek to its summit (permits are required); everybody else can admire it from afar! Check out the view from Mirror Lake at the base of the stone monolith or drive up to the Washburn Point overlook on Glacier Point Road.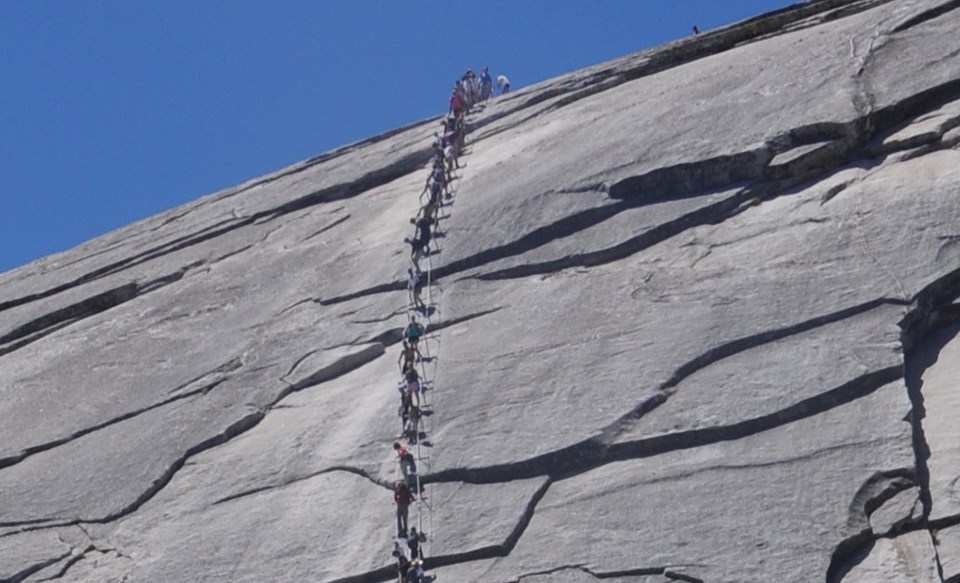 4. Glacier Point
Glacier Point's 7,214-foot overlook provides an unforgettable view of Yosemite Valley and the High Sierra crest. Stand at the stone walls and survey Vernal and Nevada Falls and the Merced River canyon, or walk inside the granite Geology Hut to peer out at Half Dome. Best time to visit? Sunrise or sunset, when Half Dome turns a pretty pink.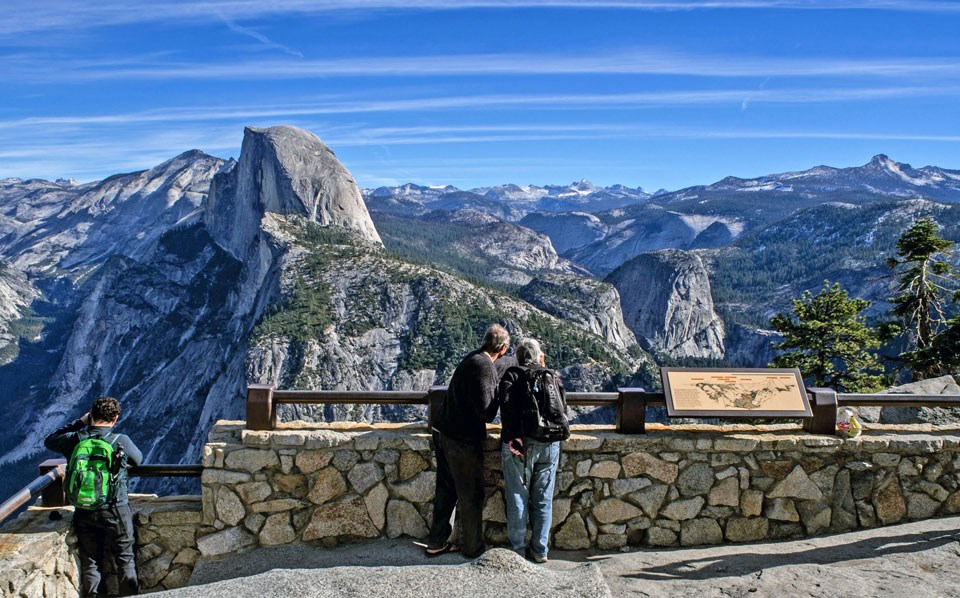 5. Wawona Tunnel View
The view from Tunnel View is one of Yosemite's most iconic scenes, made famous by an Ansel Adams photograph. From the Wawona Tunnel's eastern side, shoot your own postcard-perfect snap of Yosemite Valley, El Capitan, Half Dome, and Bridalveil Fall.
6. Yosemite Falls
Did you know that the Upper, Lower, and Middle Yosemite Falls combined make up the highest waterfall in North America, topping out at 2,425 feet? A challenging trail accesses the upper fall's crest, but the base of the lower falls can be visited with an easy stroll. Word to the wise: from April to June, wear rain gear—an icy spray soaks all who come near!
7. Merced River
Yep, it's a must-do to float gently down the lazy Merced River. Lie on your back in an inflatable raft, trail your fingers in the water, and gaze up at Yosemite's granite walls as you meander downstream. Rent equipment at Curry Village, drop your boat in the water, and wave hi to El Capitan as you pass.