With social distancing protocols in place around the world, travellers are craving the space of the great outdoors, with staycations in rural spots becoming the new vacation. These off-the-grid Airbnb stays across America are the perfect place to escape for a weekend or longer.
From modern architectural marvels in Pioneertown to a fully restored 1920's-era sheep wagon in Shirley Basin, Wyoming, these remote homes are waiting for you…
Off-The-Grid Airbnb Stays in the US
Just a short drive from Yellowstone, this contemporary stay invites guests to unwind in privacy. With little light pollution, travellers immediately feel a sense of serenity laying under the stars and waking up to 360-degree unobstructed panoramic views of the 230-acre ranch—a true ideal oasis.
Sit back and relax on the porch swing of this farm stay overlooking the Cache Valley mountains. Travellers love feeling like they're one with nature in this retreat complete with a fire pit for roasting s'mores and a hobby farm boasting gardens and sheep.
Enjoy the peace and quiet of this charming cottage situated in a former art colony in Pennsylvania. You'll love dining al fresco and admiring the cozy and romantic decor. Close enough to bike to town yet still secluded, guests feel as though they've spent time in the English countryside.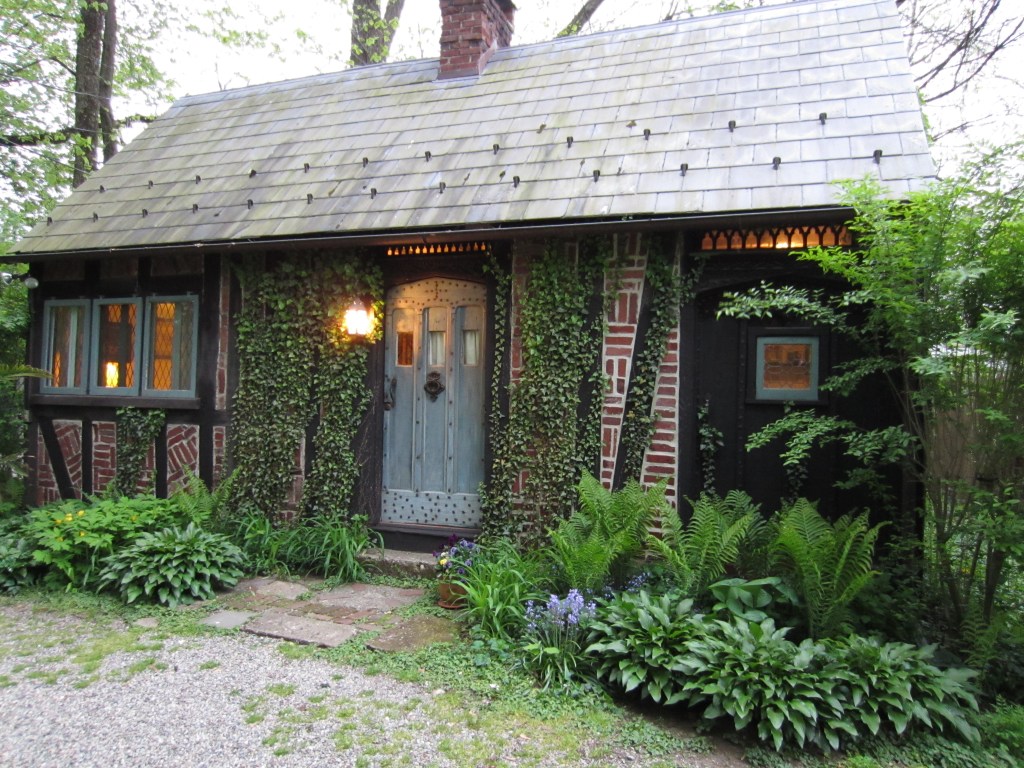 Miles away from the hustle and bustle of Portland, this 200-square-foot home has everything you need for a digital detox. This tiny home made with reclaimed lumber packs a punch when it comes to amenities: it's air conditioned throughout and has a fully stocked kitchen. Right on a river bank, travellers can rest and reflect while sunbathing or take a guided fishing trip.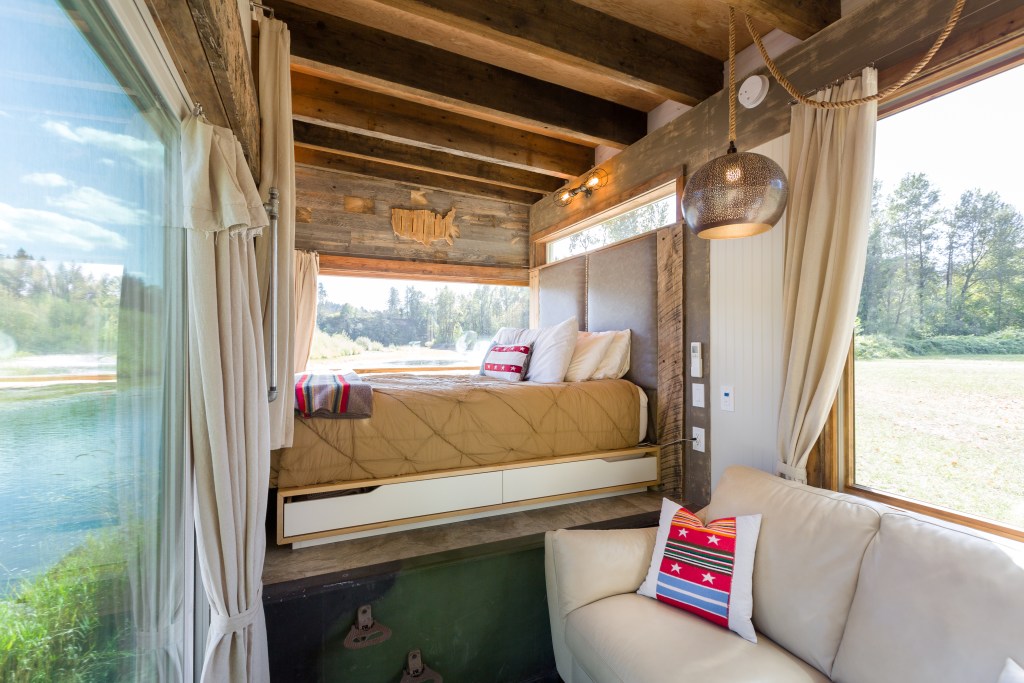 Soak up the secluded splendor of this modern gem that is also 100 percent off the grid—powered only by solar panels for energy and hot water. Tucked away in Pioneertown, a new view awaits at every turn through the sliding glass doors. Guests love admiring the remote valley in the spacious living room that brings the outdoors inside.
Chill out in this lush retreat while listening to a private waterfall in this ultimate getaway. Inside, you will find modern amenities such as heated floors, air conditioning and nature views from each room. Outside, enjoy soaking up the sun on loungers overlooking the serene pond!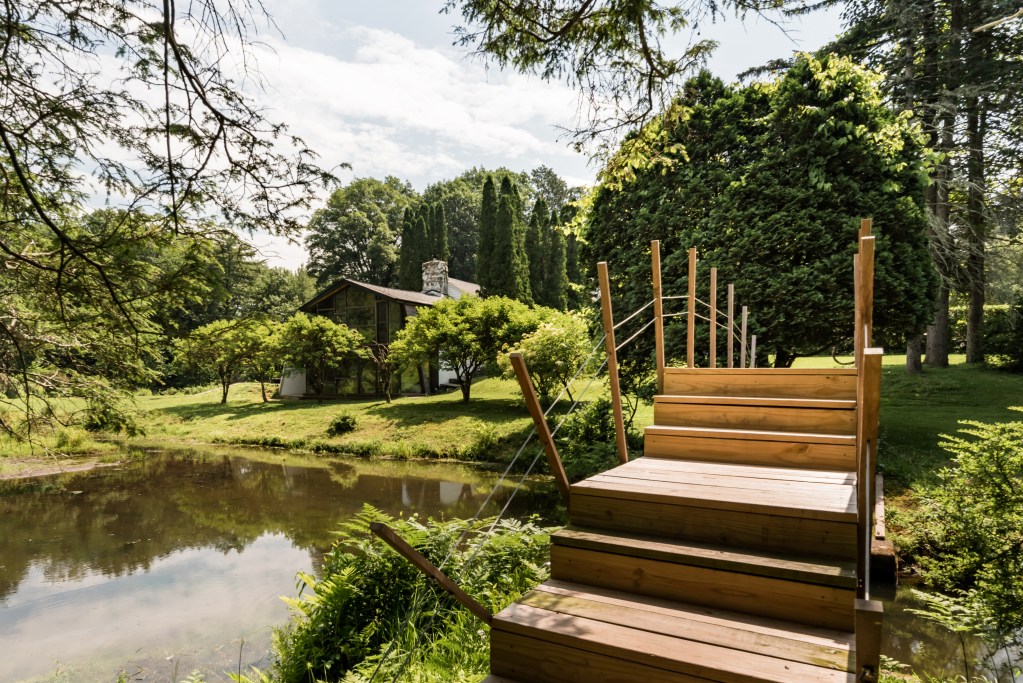 Unwind on the hammock or make a meal with family on the open-air deck of this charming log cabin that sleeps up to four. The cabin is on a quiet reserve, so you love this charming stay for the views and abundant wildlife.  You can also enjoy venturing out to explore the nearby San Juan Islands.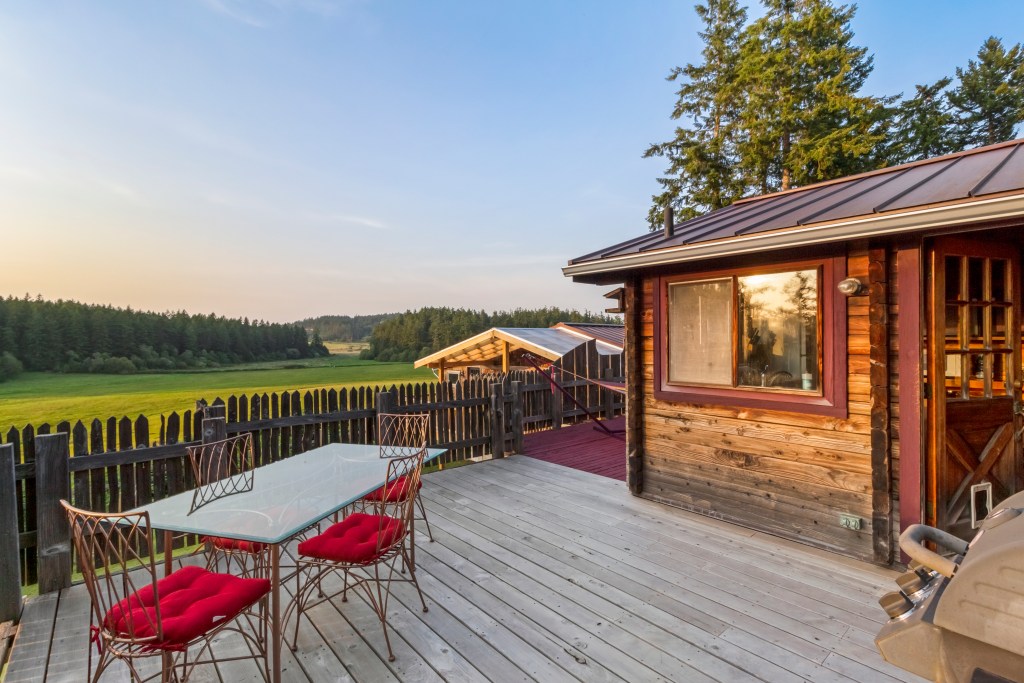 Download our report on