Philly is a funky hive of creativity, with some top notch art museums and galleries across the city. The best art exhibitions in Philadelphia for 2020 include huge-scale pieces and interactive shows. It's a unique mix, just like the city itself.
New exhibitions are opening throughout the year, but we've also thrown in a couple of permanent art exhibitions in the city that you simply have to see.
Best Art Exhibitions in Philadelphia 2020
This installation is of two of five portable murals that Diego Rivera created in New York for display in an exhibition at the Museum of Modern Art in 1931. It's a beautiful display of his work.
2020 Dates: Ongoing
This funky exhibition shines a new light on Philadelphia's Magic Gardens' galleries with a series of wall hangings, chandeliers, and floor pieces. Muller makes the "ordinary extraordinary." How so, we hear you ask? Well, he does this by carefully selecting and assembling objects such as bicycle parts, candelabras, scrap metal, and street light fixtures.
2020 Dates: Now – April 24th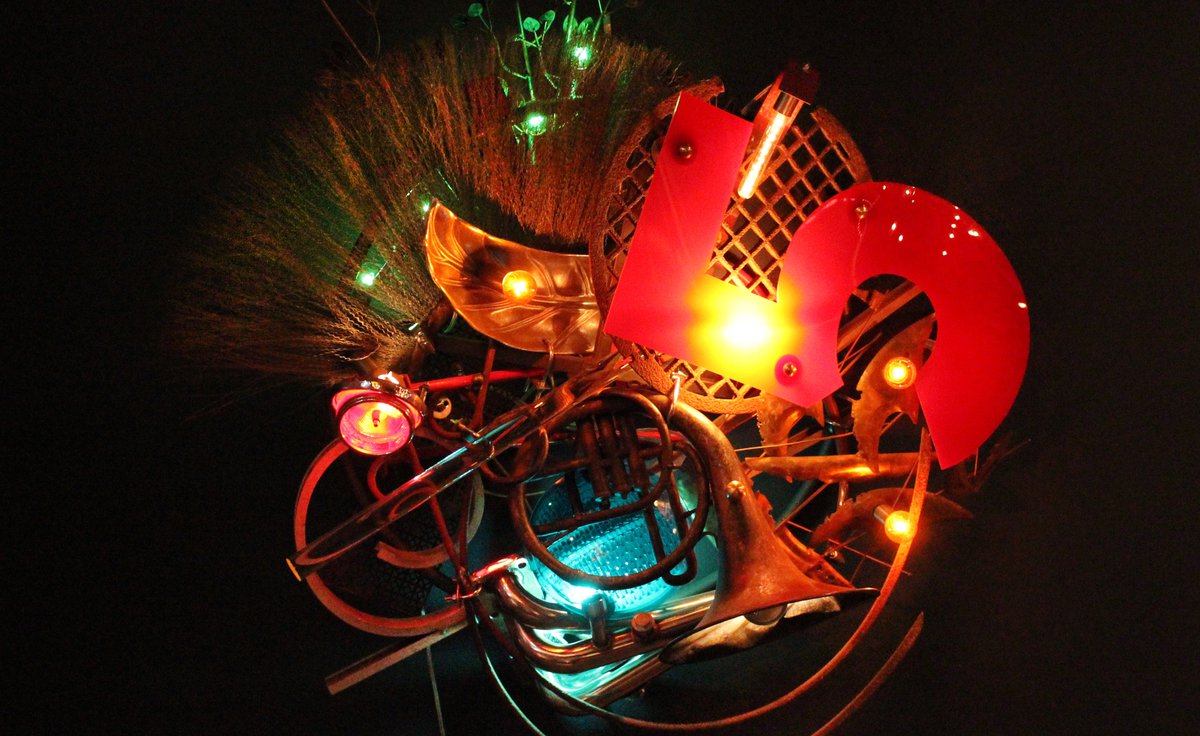 This shows the work of Marie Cuttoli. It traces her career from her early work in fashion and interiors to her revival of the French tapestry industry.
She commissioned the most famous artists of her time, such as Rouault, Léger, Picasso, Braque, Le Corbusier, Man Ray, and Miró. They all created designs for the historic tapestry workshops. These works, alongside paintings and drawings, are on display in the museum's Roberts Gallery.
2020 Dates: Now – May 10th
This is a great solo exhibition of large-scale sculptures by Philadelphia-based artist Karyn Olivier. It focuses on two themes: huge scale and tiny gestures. Come see a a working carousel for one rider, a large car made entirely of repurposed shoes —gathered for export to poor countries—and a brick wall built using discarded clothing as mortar. It's a must-see.
2020 Dates: Now – May 10th
Fashion lover? You need to come see this excellent art exhibition in Philadelphia. With more than 100 works of 'wearable art', it's all about the American art-to-wear movement, born of the 1960s and '70. You'll see how the pieces relate to the social, political and cultural events and concerns of their time.
2020 Dates: Now – May 17th
In the mood for an immersive art experience? Explore 14 different works at this fun and colourful show. There's lots to entertain you here,  from attending a virtual-reality dinner party with unexpected guests and painting walls with your movement. Visitors say that it's the 'coolest place I've ever been'.
2020 Dates: Ongoing
Obsessed with LEGO? You sure will be after seeing this. Check out 4 million pieces of LEGO on display built by true masters. You'll get to see a sculpture of a Bengal tiger, build bridges, dip into a pit of 250,000 bricks and more.
2020 Dates: May 2nd – June 5th