Of all the ways to see somewhere new, soaring high above the air in a hot air balloon is among the best. With a birds-eye view of the scenery below and the gentle bob of floating in the clouds, everyone should experience a romantic hot air balloon ride at least once. Whether you're planning a special proposal or simply want a memorable date, these are the best places in the world for hot air ballooning…
Most Romantic Hot Air Balloon Rides
1. Cappadocia, Turkey
Cappadocia is well-known as one of the most famous places in the world for romantic hot air balloon rides. You'll gently drift over and between fairy chimneys, impressive valleys, orchards and vineyards. With such a unique landscape of rock formations and caves, this is unforgettable.
2. Château-d'Oex, Switzerland
Known around the world for the International Balloon Festival, Château-d'Oex is the ideal spot to take your first flight in a hot air balloon. Château-d'Oex in the Vaudois Alps plays host to hundreds of hot air balloons in January of each year.
You can admire views of the Alps: from Mont-Blanc to the Eiger, from the Grand-Combin to the Matterhorn and the Jura, not forgetting the regions of Lake Geneva and Fribourg.
3. Maasai Mara National Reserve, Kenya
This is a seriously once-in-a-lifetime trip… Wake before the dawn, with freshly brewed tea or coffee delivered right to your safari tent. Your balloon will fly across the safari reserve… Even the lions look up in surprise as one sails on by – and all the animals of the Mara are visible from the air. Finish it off with a glass of bubbly under a beautiful old tree.
4. Napa Valley, California, USA
Visiting Napa Valley? A hot air ballon ride is one of the best ways to appreciate the valley's lush, rolling hills and gorgeous coastline. Kickstart your day with a one-hour ride, with a tasty breakfast afterwards. Floating up in the air during sunrise across the valley will take your breath away…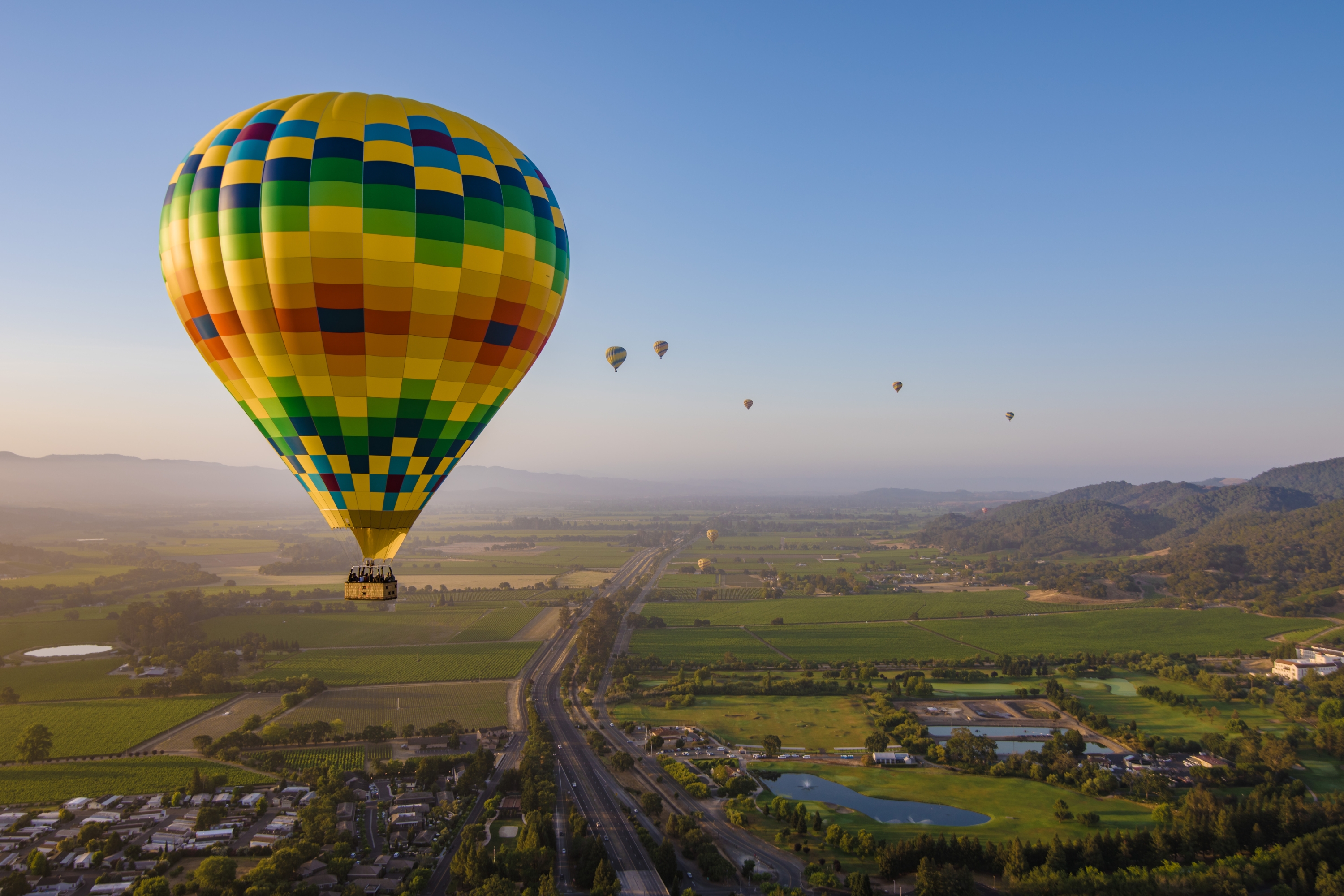 5. La Fortuna, Costa Rica
Soar high above the lush rainforest in Costa Rica with Free Spirit hot air balloons. You'll fly over rain forests or mountain villages, caressing the tops of giants trees, dipping into white water rivers, and chasing monkeys in the tree-tops. An unforgettable thing to do…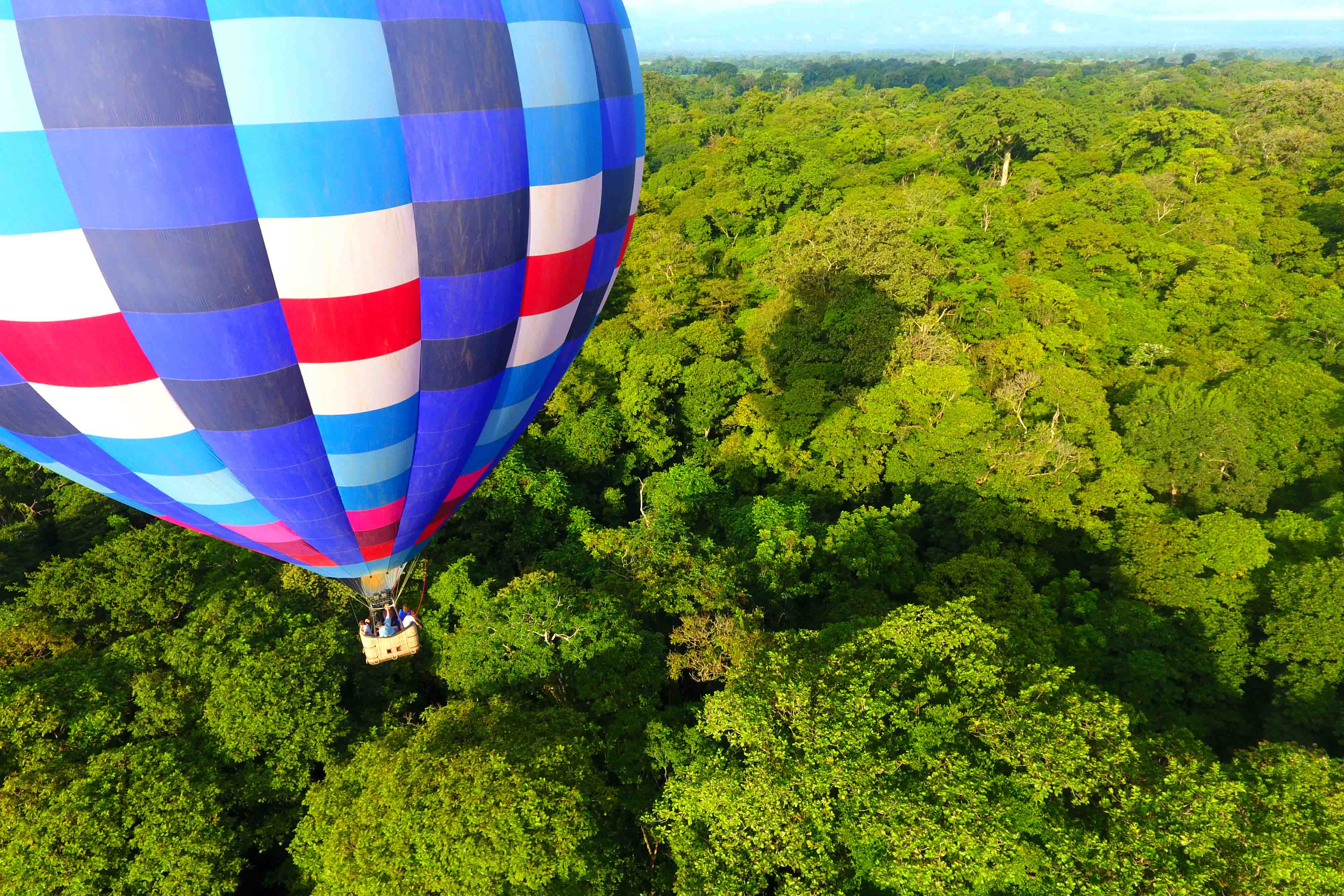 6. Colorado Springs, Colorado, USA
Experience the beautiful Rocky Mountain scenery with Pikes Peak as the backdrop from up above. Rainbow Ryders operate special sunrise flights for a truly one-of-a-kind experience – soaring above Colorado Springs in a hot air balloon. You won't want to forget your camera for this one!
7. Punta Ala, Tuscany, Italy
Experience the exhilaration of a hot-air balloon flight over the stunning Chianti hills in Tuscany. You'll gaze down on sweeping vineyards, snaking cypresses and picturesque farmhouses… With Baglioni Resort, you can enjoy bubbles and local Italian eats once you're back on firm ground.