Singapore is a melting pot of all sorts of different cultures, from Malay and Indian to hip and up-and-coming districts. But, where to begin your exploration? Our picks of the coolest neighbourhoods in Singapore include artsy 'hoods and gourmet hubs.
Whether you live here or are just passing through, add these places to your 'must-discover' list… There's something for everyone.
Coolest Neighbourhoods In Singapore
1. Kampong Gelam
The Kampong Gelam area has an eclectic mix of history, culture and a super-trendy lifestyle scene. Think: funky restaurants, and colourful Haji Lane—a row of multi-label stores, quirky boutiques as well as hip bars and cafes. It's the place to be for trendsetters.
2. Joo Chiat
Discover Peranakan culture as you stroll past heritage shophouses, quaint stores and eateries in this charming Singapore 'hood. This is where you'll find that Insta-worthy unique pre-war architecture… Colourful two-storey shophouses and terrace houses with ornate facades, intricate motifs and ceramic tiles.
3. Little India
Little India is one of Singapore's most vibrant districts, known for its great food and shopping. The streets have a mix of Hindu and Chinese temples, mosques and churches. With an artsy vibe, there's lots to see and do here. Fill up. on South Indian vegetarian food, North Indian tandoori dishes and local fare like roti prata (round pancakes). For shopping, there's local crafts, sari shops and a 24-hour mall.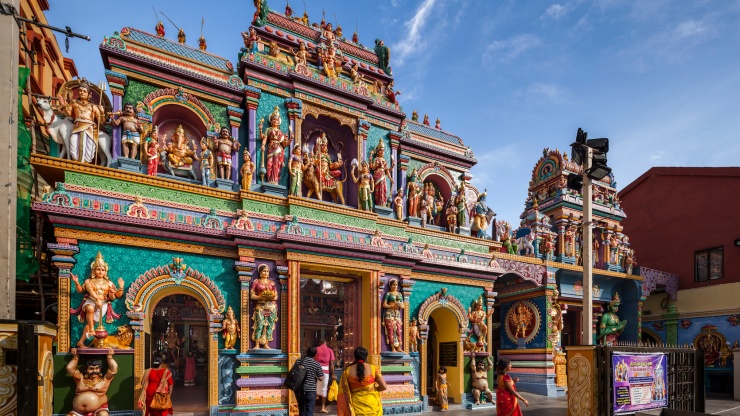 4. Tiong Bahru
Tiong Bahru is the perfect blend of traditional and new. It's one of the hippest places in Singapore today, but it's also a neighbourhood steeped in history. The area has interesting architecture that's perfect for photos. Wander around the independent boutiques, bookstores, bakeries, and cafes for a fun afternoon.
P.S. Tiong Bahru Market is one of the best hawker centres in town.
5. Dempsey Hill
Never heard of Dempsey Hill? It's an up-and-coming tranquil hideaway. Formerly a nutmeg plantation in the 1850s called Mount Harriet, it's now a hotspot for dining and entertainment. There's plenty of swanky dining and nightlife options here. You can also chill out at a luxury spa, too. Plus, it's just minutes from Orchard Road.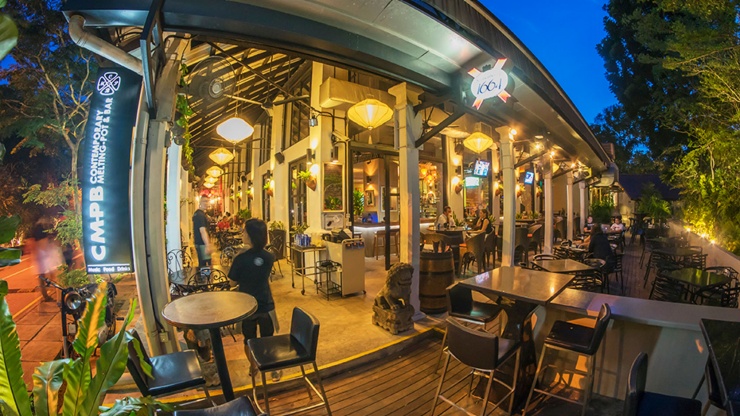 6. Chinatown
This neighbourhood is historically home to Singapore's Chinese immigrant population. But, Chinatown today is also home to traditional temples alongside trendy lifestyle shops. Fun fact: this is the only Chinatown in the world to have a Buddhist temple, a mosque and a Hindu temple along a single street.
There's amazing spots to eat and drink too, from Chinatown Food Street for vendors to sleek speakeasy-style bars.
7. Marina Bay
Marina Bay is featured in all the Instagram snaps of Singapore.  Stroll along the scenic waterfront and soak in the sight of Singapore's Bay area at sunset. It's here that you will find the LED trees in Gardens by the Bay, as well as famous hotel Marina Bay Sands. The entire area is stylish, modern and exciting.