While it might not have global recognition for its food, the cuisine in Estonia is seriously good. As a Nordic country, you can expect hearty flavours alongside local and seasonal ingredients. Traditional Estonian dishes generally include grain, bread, meat, potatoes, and fish, with lots of belly-busting plates of tender meats, stews and soups. The blood sausages are famous here!
You might not be able to travel there right now, but we wanted to highlight some of the best recipes from the region. These recipes come from the very best food bloggers in the world, so make sure to bookmark their sites.
Best Estonian Dishes
Rosolje is a popular Estonian party food – a delicious beet and potato salad, explosively crimson in colour. It's a perfect side dish for your next party, picnic or barbecue.
Recipe is by Panning The Globe.
While you can find rye bread in one variety or another, Estonian black bread is traditionally moist and even slightly sweet. That's why Estonian bread is also great for puddings. The base ingredient in Estonian black bread is, of course, the rye flour.
Recipe is by Estonian Cuisine.
A canned smoked fish on a slice of dark bread doesn't look all that appetising, but despite its lack of beauty, kiluvõileib is amazingly delicious. Sometimes it's served with a boiled egg.
Recipe is by Mom's Dish.
This traditional pastry is a sweet roll, perfumed with cardamom, with the top part cut, from which a little piece is extracted to form a cavity, which is first filled with almond paste, then whipped cream.
Recipe is by 196 Flavors.
This stuffed meat bun recipe is filled with seasoned ground beef and cheddar cheese. You can also make vegetarian pirukas filled with cabbage, mushrooms, onions or chopped hard boiled egg.
Recipe is by Tea and Mangoes.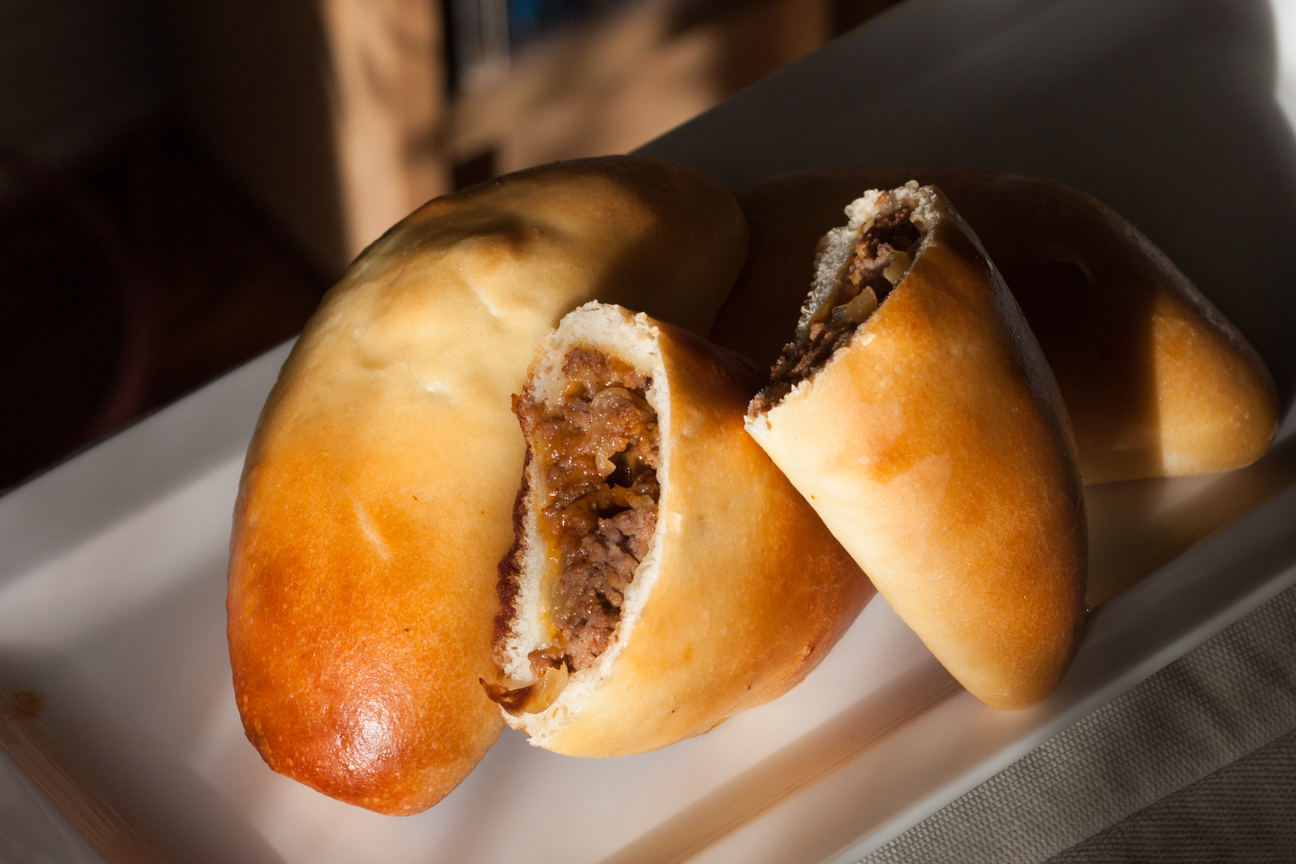 This is a sweet recipe that uses leftover rye bread. During the inter-war period, Estonian housewives took to making various desserts out of black bread, e.g. a sweet raisin pudding with black bread.
Recipe is by Estonian Cuisine.
Estonian style biscuit cake is essentially a layered cake with creamy curd cheese and sweet square biscuits made of condensed milk. Instead of sweet curd cheese, you can use thick sweet yoghurt or plain yoghurt mixed with sour cream and a sweetener of your choice.
Recipe is by Notes From A Messy Kitchen.