The incredible food makes any trip to New Orleans worthwhile, spicy seafood, blackened redfish, shrimp remoulade, Cajun delicacies, pralines, beignets, cafe au lait…  The list could go on forever. The city's unique Cajun, Creole, and French roots combine for a vibrant dining scene. It's easy to see why people rave about the New Orleans foods they've tried.
Here's seven of the must-eats in NOLA…
New Orleans Foods You Need To Try
1. Gumbo
Locals would argue that gumbo is almost its own food group! With a heritage claiming both French and West African roots, gumbo is a thick stew over rice, with a roux (a mixture of butter and flour) and a wide variety of ingredients such as celery, peppers, okra, onions chicken, sausage and/or seafood.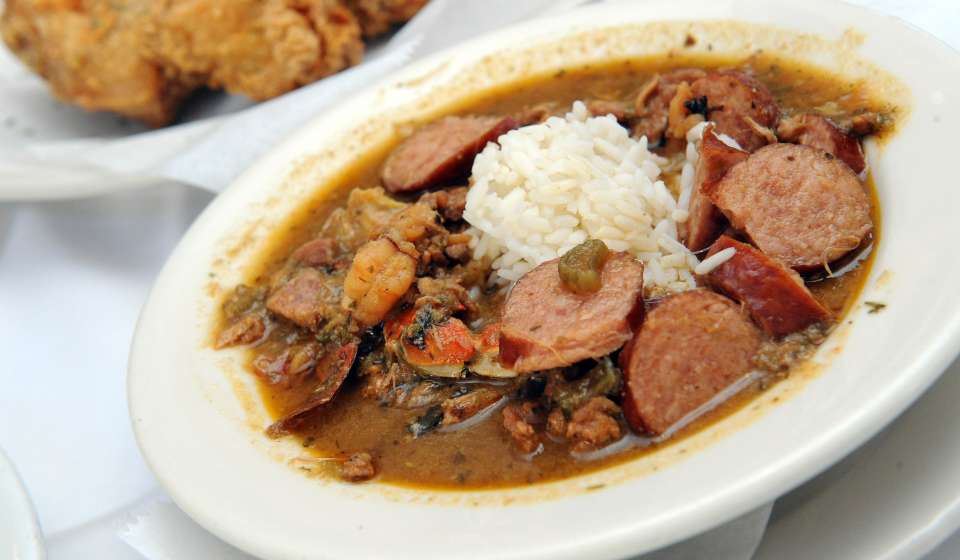 2. Jambalaya
This traditional rice dish is one of the most famous New Orleans foods. The dish has represented New Orleans since Colonial Spanish settlers tried reconstructing their native paella from locally-sourced ingredients. Today, the dish is a mix of meat –chicken, seafood or sausage or all three! – peppers, onions, other vegetables, spices and rice combined in a variety of ways.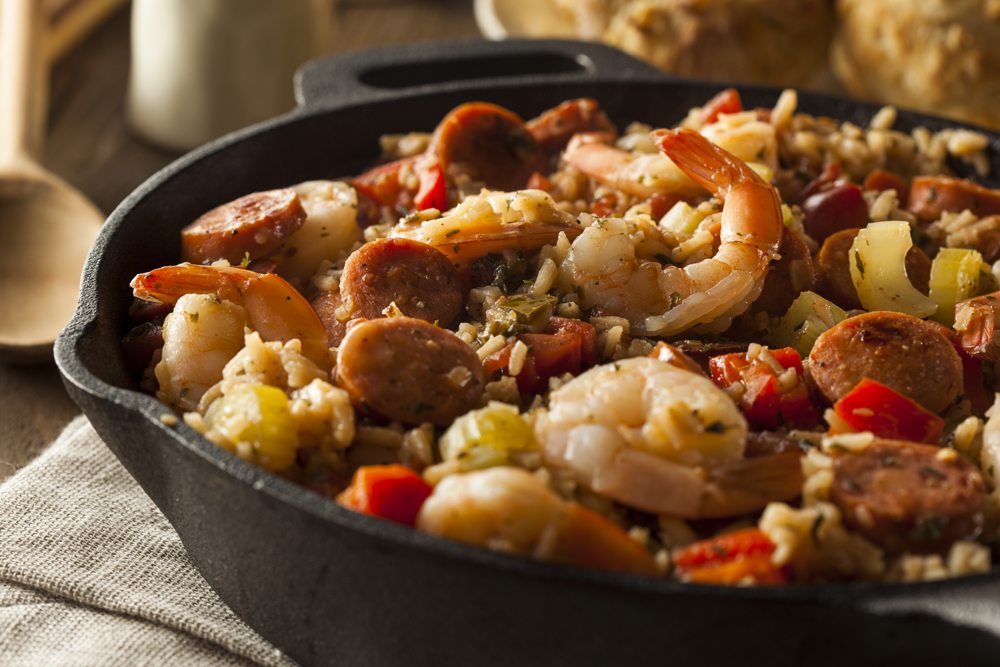 3. Muffaletta
You have to try this Italian sandwich invented in New Orleans with cured meats, cheese, olive dressing and great bread. The sandwich was first created at Central Grocery, which is still open today, serving the original muffaletta recipe on Decatur Street.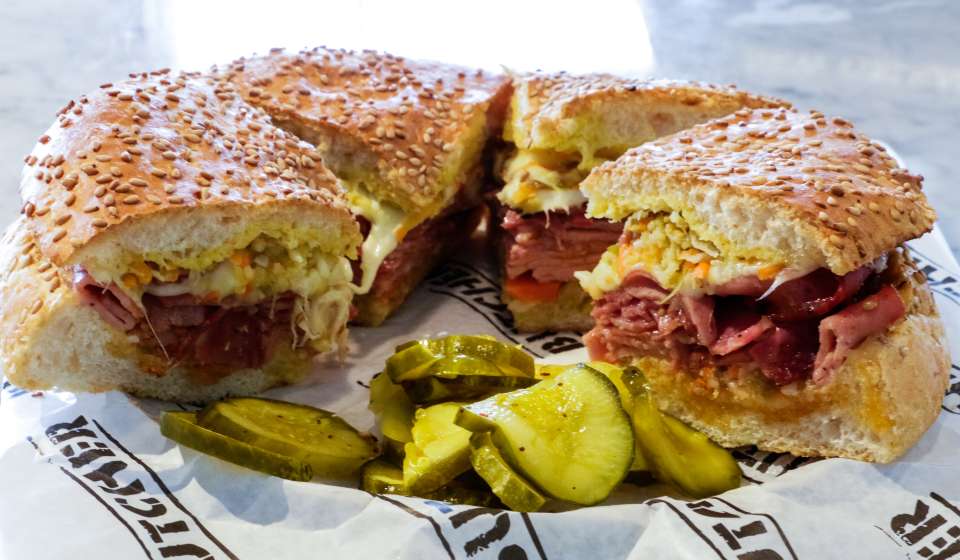 Beignets were first introduced to the city by the French-Creole colonists in the 18th century. The concept is simple – dough is fried then covered with mounds of powdered sugar – but the result is extraordinary. When served hot, they are absolute perfection, especially when accompanied by café au lait or chocolate milk.
See our picks of the best places to try beignets in New Orleans here.
5. Po'Boys
Piled with lettuce, tomato and pickles and filled with roast beef, fried shrimp, oysters–or whatever you choose–po-boys are stuffed and slathered with sauce or mayonnaise, and then served between two long pieces of French bread.
You can see some really creative spins on this at Oak Street Po-Boy Festival each year.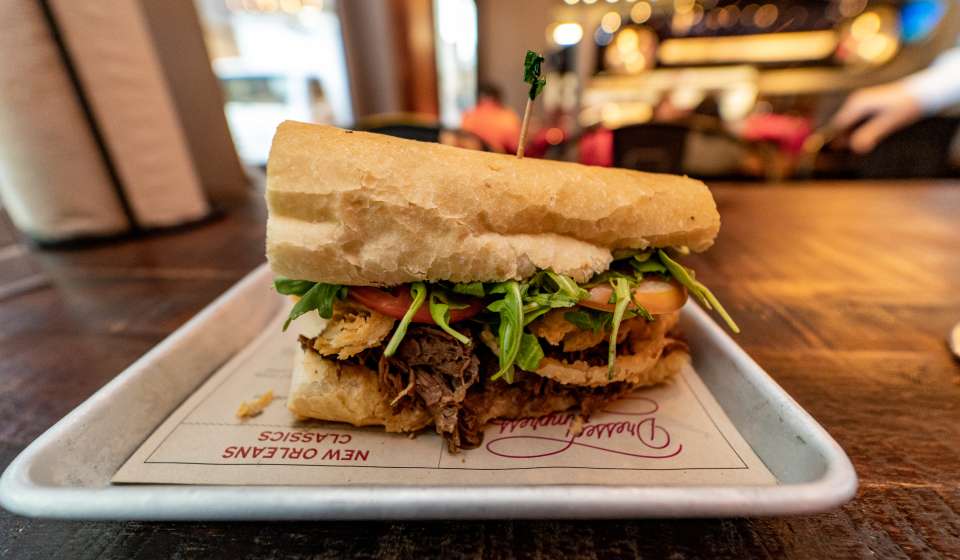 6. Crawfish
Crawfish are a traditional New Orleans seafood that is served boiled, sauteed, baked or fried in different varieties and dishes. From crawfish bread and crawfish etouffee to freshly boiled with unique seasoning, crawfish comes in numerous forms.
A traditional boil is when they're served to you shell-on, requiring you to peel them to eat. It might look tricky at first, but this handy guide will show you to peel 'em like a local!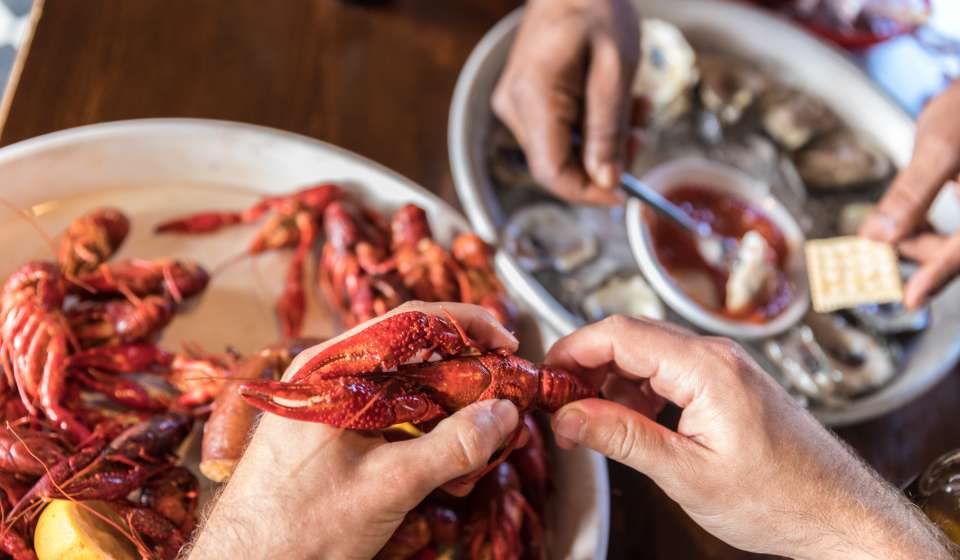 7. Bananas Foster
Bananas are sautéed in butter and sugar and cinnamon and then bathed in rum, which is set aflame in a fiery burst. The fire burns off the alcohol in the rum, leaving just a smoky taste and rum flavor. This delicious concoction is usually created tableside to impress and then served over vanilla ice cream.