While international travel is still a long way off, that's not stopping people daydreaming about where they most want to travel to after lockdown. There's been a surge in staycations as travellers continue to be wary and restrictions are still in place.
Looking at the destinations our readers have been searching for the most on site, a survey of our 1.5 audience on social media, taking into account trending holiday locations on Google Search in the past 30 days, we can see that there's a clear a trend for post-lockdown getaways: remote islands, peaceful countryside breaks and tropical paradise beaches. Traveller's wish lists vary by region, but we've ranked them according to overall popularity. British people are keen to visit Thailand, Portugal and the Isle of Sky; Americans have Puerto Rico, Florida and Bora Bora on their minds, while Australians would most like to travel to Los Angeles, Italy and the scenic Aussie town of Esperance.
While there are a few major cities on the list, the majority of people are favouring quieter areas with plenty of space for social distancing, with countries that quickly contained the virus proving popular. Italy is the one standout exception here – despite its devastating struggle with Covid-19, the country remains one of the most popular places to travel to after lockdown from tourists of all nationalities.
These are the destinations that are going to see the most demand from international tourists in 2020-21… It might be some time before these travel dreams become reality, but all of these places are worth the wait. Be patient, and stay safe.
50 Destinations People Want To Travel To Post-Lockdown
Is there anything prettier than this area of centuries-old seaside villages on the rugged Italian Riviera coastline? The five towns (Manarola, Riomaggiore, Corniglia, Vernazza and Monterosso al Mare) are made for a relaxing break.
A cosmopolitan blend of European grandeur and Latin flair,  Buenos Aires is a vibrant and colourful city.
Bookstores set in palatial theatres, salsa dancing in the streets and brightly painted neighbourhoods… These are just some of what makes Buenos Aires so beautiful.
Looking for paradise? You'll find it in the Maldives. This tropical nation in the Indian Ocean is made up of more than 1,000 coral islands.
It's home to some of the world's most luxurious bucket list hotel resorts, with white sandy beaches, underwater villas and restaurants and bright blue waters. However, rapidly rising sea levels and the fact that 80% of the country's land is just one metre above sea level, the Maldives could be disappearing before we know it…
Barbados is one of those magical holiday destinations that everybody dreams about visiting. Who wouldn't put this on their bucket list?!
Nestled in the south of the Caribbean, it offers stunning beauty and wonderful local culture and is the perfect place to unwind.
In a city with year-round sunshine, glam bars, beaches and hikes, there's endless incredible experiences to enjoy in Los Angeles . It's no wonder there's almost 5O million 'LA' hashtags on Insta.
Whatever you're into – neon lights and pop up bars or stunning scenery – you'll find it in LA. It's one of the few US city locations that hasn't experienced a drop-off in terms of Google search queries for vacations.
Machu Picchu is one of the most visited tourism destinations in the world, and is a must-visit for any traveller exploring South America.  The best way to get here? Arrive to Machu Picchu in style on the 360° Train that will bring you through the Peruvian countryside to the 'lost city'.
The wide, panoramic windows are perfect for soaking up the view, plus they serve Pisco Sours on board. When it comes to post-lockdown experiences, this is up there with the very best.
Positioned perfectly on the shores of Baie des Anges, Nice is one of the hottest tourist destinations in the French Riviera. Not only is it known for its superb climate, charming terraces, and holiday homes, but Nice is also quite popular as a destination for those who love wine.
Visiting Nice means you're able to enjoy both the breathtaking French Riviera views and the close proximity to Provence and other famous wine regions in France, all in one visit.
What's not to love about stunning coral reefs, chilled vibes, and pink and white-sand beaches? Barbados is developing so rapidly that it's set to become one of the hottest travel bucket list destinations of the decade.
From the Unesco World Heritage-listed capital to the thumping nightlife and energetic festivals, there's not much that Barbados doesn't have to offer travellers.
The ancient Nabatean city of Petra in southern Jordan is surrounded by beautiful red rocks and steep gorges. The world wonder is without a doubt Jordan's most valuable treasure and greatest tourist attraction.
It has to be seen to be believed.
Arguably the coolest city in Europe (where else would you find techno-playing spas and abandoned amusement parks?), Berlin is the rough diamond of the continent where people play hard and work hard. This edgy city has graffiti on every corner and has turned into one of Europe's coolest destinations since the fall of the Berlin Wall in '89.
Norway's famous, Instagrammable fjords are one of the most popular places that travellers to gawk over on Instagram. However, Fjord Norway meets many of the Global Sustainable Tourism Council's criteria for destinations.
The Norwegian government ensures that fishing, hunting and drilling for oil are all well-regulated in Bergen and beyond, pushing the city to the top of our list for the hottest travel destinations for the next decade.
Waikato, a region in New Zealand's North Island, is home to massive underground caves, lush rainforest and the buzzy city of Hamilton.
But the area's main attraction? A Middle-earth adventure on the film set of Lord of the Rings. Hobbiton Movie Set still has the original Hobbit holes from the making of the films.
Prince of Wales Island is a vast, rugged island and is the perfect destination for adventurous visitors wanting to get off the beaten path. On the island's southern half, you can watch salmon attempt to negotiate ladders at Cable Creek Fish Pass and Dog Salmon Fish Pass while hungry black bears stand watch.
On the north end of the island are karst formations of more than 850 grottos and caves, with public-use cabins available in the Tongass National Forest for those who want to spend a night on their own in the wilderness.
Culebra is one of Puerto Rico's most stunning gems, just 20 miles off the coast of Fajardo. It's surrounded by more than 20 cays and vibrant underwater landscapes, making it a haven for those interested in getting closer to ocean life while snorkeling or diving.
Its famous beach, Flamenco Beach, is constantly ranked among the top beaches in the world and will leave you in awe.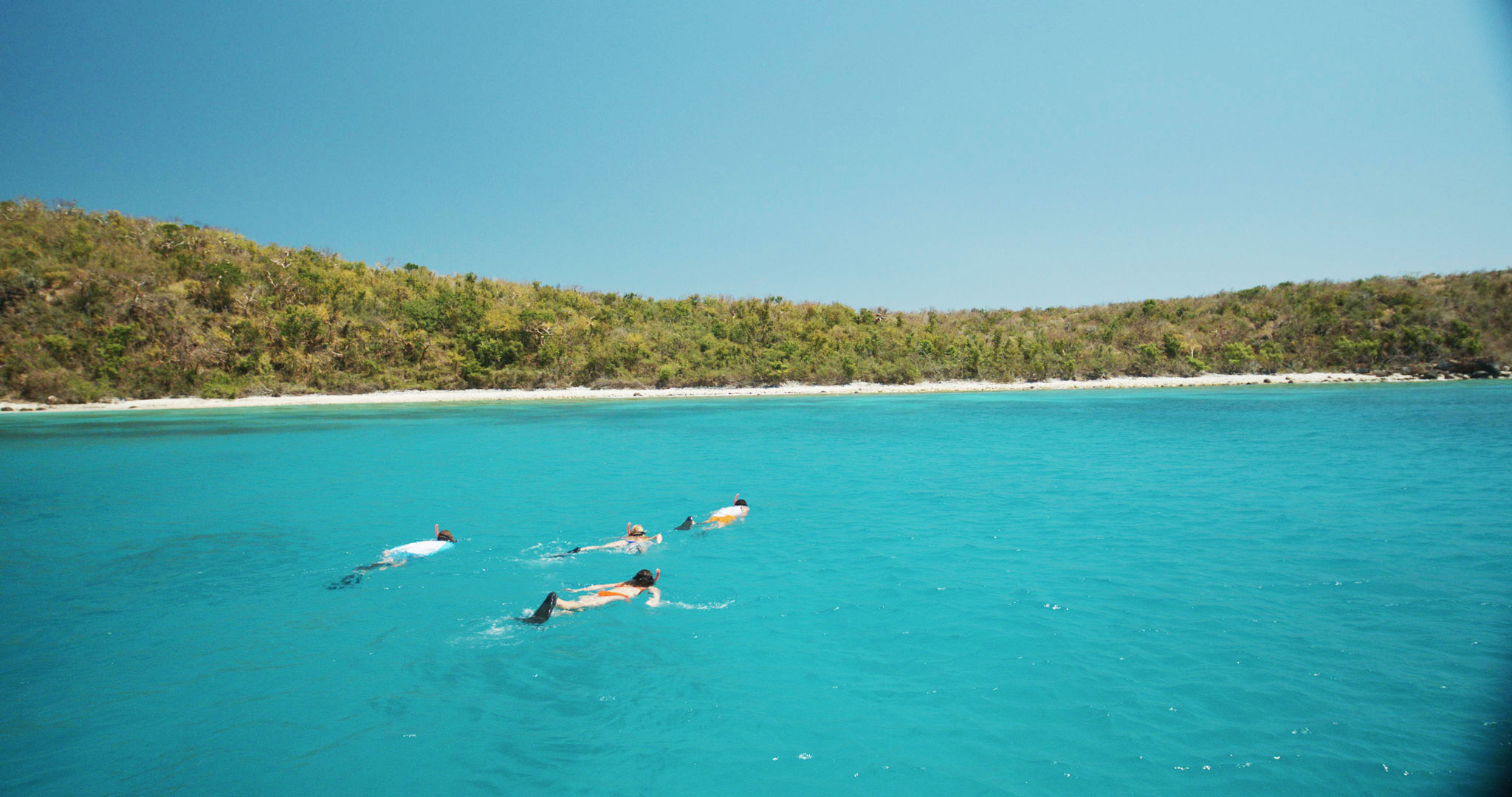 Cape Town is a dream location to visit: endless natural beauty and clifftop views, pastel pink neighbourhoods and turquoise waters. What more could you ask for?
Hike Table Mountain National Park, learn about the country's history and see penguins up-close. Cape Town is also home to amazing wine and food, and we predict that the next decade will see plenty of exciting new additions to the city's hospitality scene. South Africa isn't allowing tourists in until 2021, but it's worth the wait.
Key West – the southernmost point in the US – is known for its watersports, lively nightlife, beaches, historic sites and its pastel, conch-style architecture. It's also well known for its many famous authors including Ernest Hemingway, Robert Frost, and Tennessee Williams.
While it might not be as busy with cruise liner stop-offs in the future, it's still top of people's minds when it comes to planning travel after lockdown.
The high-flying city of the U.A.E, Dubai is one of the most glamourous destinations you'll ever visit, and is particularly popular with Big 7 Travel readers. A recent announcement that tourists will be allowed to visit from July has expedited the demand for holidays here, although we believe most bookings will be for later in the year.
Burj Khalifa, an 830m-tall tower, dominates the skyscraper-filled skyline, while traditional mosques are must-sees.
Gozo is thought to be the legendary Calypso's isle of Homer's Odyssey. Folklore aside, it's as if the whole island of Gozo was created especially for Instagram.
With its unique charm, gorgeous farm houses and majestic sunsets you'll get gorgeous snaps on the smaller Maltese island. It's a popular tourist destination, with Baroque churches and old stone farmhouses. Let's not forget the fact that Gozo also has some of the Mediterranean's best dive sites.
The small French island of St Barths (Saint Barthélemy to give it its full name) in the Caribbean is one of the prettiest islands you will ever visit.
With its beautiful beaches, world class resorts and stunning scenery, it's the perfect getaway from the stress of big cities and 9-5 life.
Laucala Island Resort is a private island in Fiji, in absolute paradise. It is one of three small islands off the northeast coast of Taveuni in Fiji.
There's coconut trees, a sustainable farm and miles of beach, as well as coral reefs, postcard-perfect beaches and lush rainforest. Paradise.
Indonesia is a Southeast Asian nation made up of thousands of volcanic islands, such as the beautiful island of Bali. You'll find beaches, volcanoes, Komodo dragons and jungles sheltering elephants, orangutans and tigers.
Basically, it's paradise. It's likely you've seen an image of Bali on social media at least once in the past seven days.
Few natural wonders are more iconic than Yosemite National Park. Towering domes, millions of years of glacier cut landscape, and majestic waterfalls are just a few of its highlights. We recommend staying a week to be able to take in all of the surrounding beauty and wildlife. Best part? It's explorable year-round.
Ibiza belongs on everyone's list, and despite what someone may have told you, it's not only for party-goers. That's right, while most of the island is known for having one of the best night scenes with some of the world's most famous clubs, the northern half is quite peaceful. Spend your first few evenings dancing and drinking the night away, then unwind. Head to some of its beautiful beaches or explore the fortified Alta Vila, a UNESCO World Heritage Site.
As George Bernard Shaw once said, "those who seek paradise on Earth should come to Dubrovnik." With its winding streets, Game of Thrones filming locations, cliffside beach bars and UNESCO World Heritage Site of the Old Town, it's no wonder Dubrovnik is such a popular spot.
Head over to the nearby town of Cavtat for truly breathtaking scenery and to remove yourself even further from the tourist scene.
The magnificent Glacier Park is where you'll find the beautiful Wild Goose island rising from the middle of the lake and surrounding mountains. Hike through the dramatic mountains and glacier-carved valleys and you'll see why it's one of the best places to visit this decade.
But – and it's a big 'but' – the glaciers are melting at an alarming rate. In 1966, the park had 35 named glaciers large enough to be considered active. By 2015, only 26 named glaciers remained.
Eco-tourism is going to be one of the biggest trends in travel in the coming year, if not the entire decade. As Costa Rica is the country undoubtedly most associated with ecotourism, San Jose is a great spot for eco-friendly travellers to enjoy the country's well-protected natural beauty. Volunteer at a local charity or simply enjoy exploring local rainforests and jaw-dropping volcanoes.
You'll often find Melbourne at the top of the most liveable cities in the world; as soon as you spend time in the place you'll understand why.
Great cafe culture, close to water, lots of activities, great sports teams and friendly locals… Melbourne is the city that has everything. While Sydney will always shine on the global stage, the effortlessly diverse state capital of Victoria is an intoxicating place to explore.
New York is one of America's most exciting cities. With modern architecture, world class cuisine and culture and more things to do than you could fit in one lifetime, it's able to withstand even the worst crisis and still be an iconic tourist hotspot.
The city's five boroughs all have special features; it's almost impossible to narrow it down. From Chinatown in Queens to Brooklyn's famed views of the NYC skyline, legendary museums and the most exciting food in the world, it's easily one of the best cities in America.
As remote working continues to rise, the top destinations in 2020-21 and beyond will increasingly be spots that are digital nomad-friendly. Chiang Mai is one such spot, and is know for being one of the world's best cities for digital nomads and ex-pats. The city makes cashless travel easy and is home to a variety of unique cultural festivals all throughout the year.
Vietnam is mostly on the wish-list of travellers in Australia and New Zealand, although it is still unclear when the country will reopen its borders. The captivating lanterns in Hoi An and its UNESCO old town and rich yellow walls will make your travel experience after lockdown memorable, while local markets and fishing boats add even more magic.
Safari experiences in general have been a popular search term for Big 7 Travel readers. The Kruger National Park is a vast space in North Eastern South Africa, that covers 19,485 km² and is home to a huge array of wildlife.
The park has safari experiences of all kinds, allowing you the opportunity to escape busy city living and get back to nature.
A lively and vibrant city, Istanbul is a melting pot of East-meets-West. Ancient mosques,  Turkish coffees and terracotta rooftops make for some brilliant Instas. Get snap happy with vibrant spices, glowing lanterns and interesting fruits at the Grand Bazaar, or stroll through the Fener-Balat quarter for colourful houses. Istanbul will be a popular stopping point before vacationing on one of the many white beaches in Turkey.
A string of books, films and wine have made Tuscany one of the most desired places to both live and travel to in the world. Nothing beats the beautiful rolling countryside, the windy roads and the impossible beauty of this little corner of Italy. You'll probably arrive into Florence before getting to explore the rest of the region.
Bora Bora is Tahiti`s most famous island. How do overwater bungalows and underwater adventures sound to you? To us, it's everything we could want from a bucket list destination.
Turquoise waters and crystal clear snorkelling spots make this paradise. Bora Bora might just be a dream for many, but it's a place that a lot of people are dreaming of right now.
Guadeloupe is the new hot spot in the Caribbean that's even more beautiful than many of the nearby islands. The island nation is made up of two large islands and three smaller ones, all absolutely beautiful.
It's not as popular with tourists, so still has a rustic vibe and is less pricey than neighbouring St Barths – a win-win.
A beach and nature-lover's dream, Esperance has bubblegum pink lakes, squeaky-clean white sand, turquoise waters, untouched islands and colour-filled wildflower country. Among its most famous beauty spots is Australia's whitest beach, Lucky Bay. Keep an eye out for kangaroos lazing on the sand!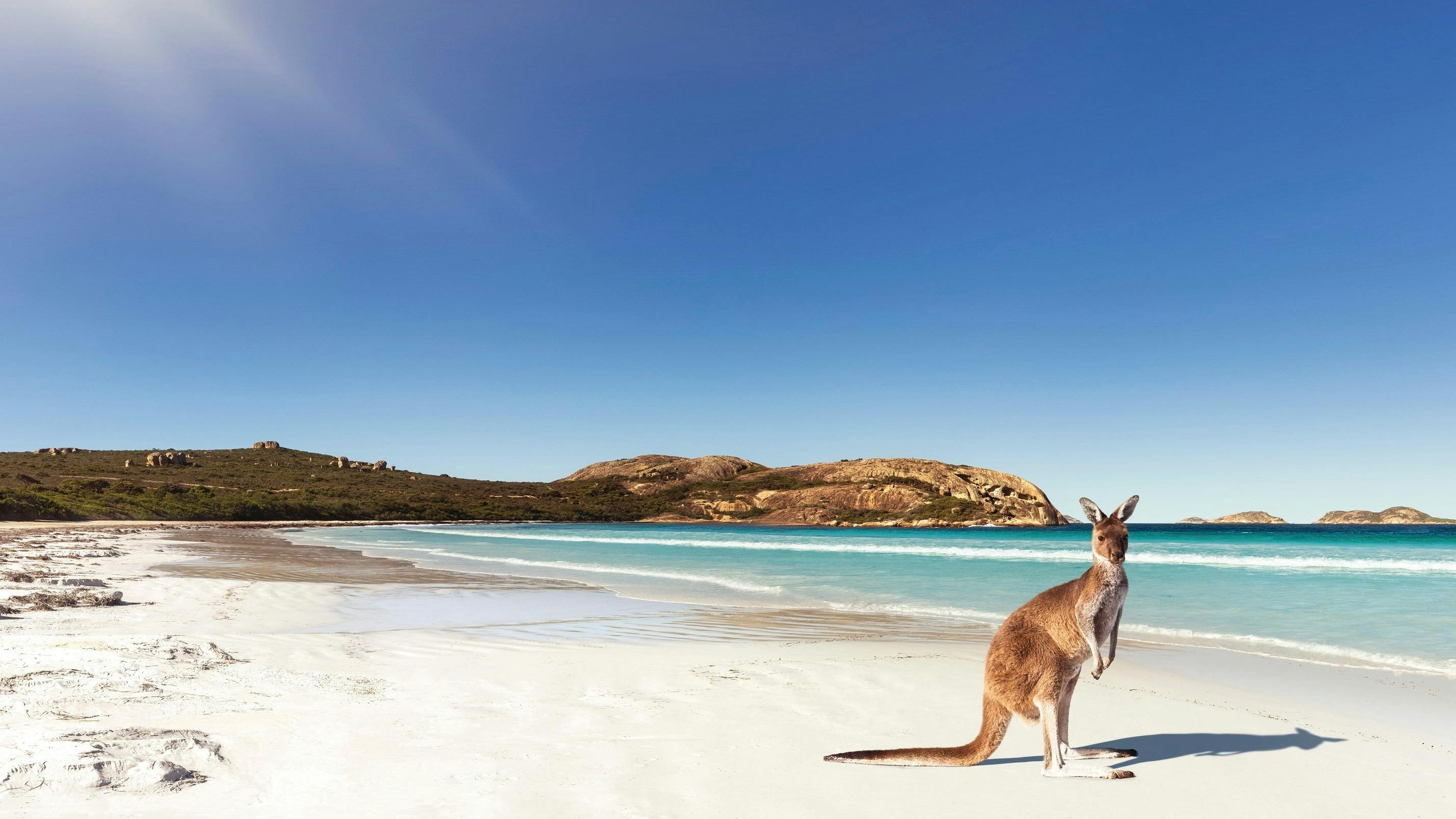 These three remote islands off Ireland's west coast are like stepping back into time, with a rural charm and stunning scenery that will take your breath away.
Visitors can either walk around them or cycle the pretty road that are lined with hand built brick walls. Hear Gaeilge being spoken, enjoy fresh seafood and the simple things in life. The sheer cliffs looking out into the Atlantic ocean and the famous local hospitality make these a must visit for anybody who wants a rural getaway.
Much more calm than its party-hard cousin, Ibiza, Menorca tops the charts on places to see in Spain. Not only is it known for some of the worlds best beaches, but it's also home to some great hiking and tons of megalithic structures. This trifecta makes it a no-brainer when visiting Spain! While there, be sure to check out Torre Trencada and Cala Mitjana.
Few things wow and impress quite like Scotland's Isle of Skye. Postcard-worthy fishing villages, forgotten medieval castles and a jagged green landscape make it a great choice for lovebirds. Take a walk around the fairy pools or enjoy whale watching together. Either way, you're sure to have a romantic weekend on the Isle of Skye.
Around 150 miles from Calgary in the heart of the Rockies you'll find Banff. Lake Louise's turquoise waters framed by the towering snowy peaks are what most think of when they imagine the Canadian wilderness. At Banff, you'll find everything such as alpine valleys, endless lakes and streams, colourful meadows and dense woods.
Iceland is one of the most unique counties in the world, with a landscape that encompasses everything from volcanoes, geysers, hot springs to lava fields. We suggest renting a car to discover the island; Iceland has one main ring road, Route 1, that goes alongside some of the most popular tourist attractions in the country, such as the Seljalandsfoss and Skógafoss waterfalls, the Dyrhólaey cliffs and the Jökulsárlón glacier lagoon.
From the hustle and bustle of Oahu to the romance of Maui and off-the-beaten-path adventures on Lanai and Molokai. The Hawaiian Islands are pure paradise. Google searches for 'trip to Maui' have soared by 110% in the last month!
Explore colourful canyons and waterfalls and eat your bodyweight in fresh Poke.
All the way west in Ireland is one of the country's most scenic counties. Kerry's mountains, lakes and coasts are postcard-perfect, and that's before you add in Killarney National Park. The unique small towns such as Dingle add to its charm.
It's no wonder Kerry is so many people's dream destination…
Americans are eager to hit the road and explore some of the nation's amazing scenery, with Yellowstone National Park being the most sought after destination to visit. You'll find the Morning Glory pool here: a hot spring in the Yellowstone Upper Geyser Basin that's a kaleidoscope of colours. It looks different every time you see it – so pretty.
This peaceful island in the Gulf of Thailand has plenty of sheltered bays, but Tanot is the most beautiful. It's uncrowded with warm, blue water and soft sand.
Snorkelling is excellent here, with a great variety of coral and some fairly large fish that you'll see as soon as you dip your toes into the water. While there's endless amazing Thai islands to take your pick from, Koh Tao ticks all the boxes.
Palawan is a popular post-lockdown location for a reason. It feels untouched, with white sandy beaches and tropical jungle. El Nido is a cluster of 45 islands just off the tip of Palawan that you can explore, too. It's famous for the Secret Lagoon.
Swim through a hole in the limestone rocks to enter a hidden bay with crystal clear water and soft sand.
Portugal's southernmost region is well known for its whitewashed fishing villages, world-class golf courses and pristine Atlantic beaches. It's a consistently popular destination for visitors from the rest of Europe and Britain, and with balmy temperatures well into the winter, it's clear why it's such a high ranking place for travel after lockdown.
The hillside town of Positano is a riot of sunny colours and flowers, with seaside views and a pretty pebble beach. The most popular place to visit along the Amalfi Coast, this is a place you'll never forget.
Spend afternoons on your balcony, glass of wine in hand, looking out at the waves below. Your Instagram will look insane after a few days in this scenic spot…
South Island in New Zealand hosts the purest natural landscapes you'll ever lay eyes on, from Mt. Cook (where you'll find one of the most beautiful roads in the world) to the stunning lakeside resort of Queenstown. It's also home to the city of Christchurch, where you can visit the eclectic cafes that dot the city and wander the city streets to admire the creative art that meets you around every corner.
As for the most wish-listed place to travel to after lockdown? Santorini! A trip to Greece isn't complete without Santorini — the most well-known and oft-talked about island (for good reason) of them all. A volcanic explosion created the stunning cliffs of Santorini, which now feature two gorgeous cobblestoned towns — Oia and Fira.